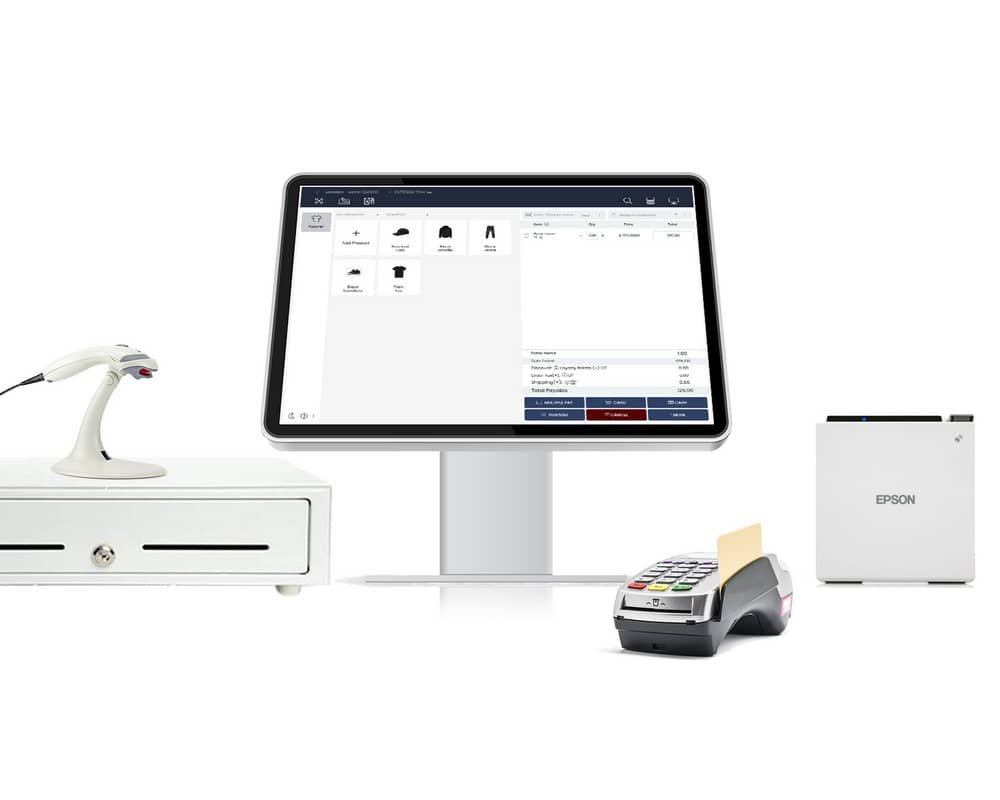 Progressed invoicing with alternative payment methods.
SalesPush offers simple-to-use invoicing and POS solutions for retail shops to accelerate the number of sales, make quotations, drafts, and conveniently convert them into invoices straight from the POS.
Sell directly from the POS and offer professionally designed receipts to the clients
Accept payment through cash, card, or both by utilizing split payment functionality
Easily add discounts and capture shipping information while generating an invoice
Optimize your process by offering loyalty points as well as warranty at the time of checkout
The most customizable point of sale in business.
Experience that is unrivaled by any other retail POS software. Customize the complete layout by switching between modes, renaming and rearranging the sessions, and a lot more.
Easily manage multiple locations and switching between them
Change the complete POS from dark mode to light mode depending upon your preference
Rename & rearrange the POS menu's according to your business needs
Customize your POS quick mode to speed up the selling process
Prioritize your customers by improving their shopping experience.
Transform one-time shoppers into regulars by offering discounts. Issue refunds, or view your recent transaction. Resume suspended sales without having to worry about entering everything again.
Set parameters to offer discounts to your customers through percentage or a fixed amount

Suspend sales for customers that require more time to decide, resume the sale where you left it off from

Ensure maximum reliability by issuing refunds for returned merchandise

Swiftly view all your recent transactions with the click of a button
Fast and reliable checkouts with SalesPush.
Everything you need to make sales quicker by using shortcut keys for instant checkouts, and the option to search, open, and edit invoices all without having to leave the POS screen.
A built-In calculator is available on the POS screen to assist with required calculations

Add various items to the cart under one order and apply changes to it easily

Accept more orders even the product is out of stock and update it later on

Smoothly manage all your invoices from the POS and also search and edit them as well
What makes SalesPush Retail POS preferable?
SalesPush provides a cost-effective cloud-based POS software that is tailored to your industry needs and has the right tools to nurture and grow your business.
The solution provides matchless customizations to the entire layout with absolute command over your inventory.
Manages your business operations altogether through comprehensive insights, relevant integrations, extensive control over employees while improving the end-user experience.
What happens to my current inventory and customer data if I migrate to SalesPush?
You can import your existing inventory through our simplified import tool by entering your current stock details into the CSV template file and uploading it to your SalesPush account.
The same process can be used for importing your customers and suppliers as well.
Can I offer and redeem loyalty points from the POS?
Yes. SalesPush offers a loyalty program that Increases your customer visits by providing reward points which can later be used to avail discounts.
Set the minimum amount the customer should spend to get reward points and through flexible settings, decide the maximum points a customer can redeem in one go.
Can I send notifications to customers from the system?
Yes, you can automate notifications for SMS and emails. Customer notifications can be set up for multiple activities, such as a new booking, a quotation, an invoice, payments received, etc.
How does SalesPush help retail businesses improve their workflow?
SalesPush takes all essential factors into account such as express checkouts, manages inventory, creates purchase orders, provides in-depth analytics, maintains customers records, stock transfers between multiple locations, employee insights, and much more.