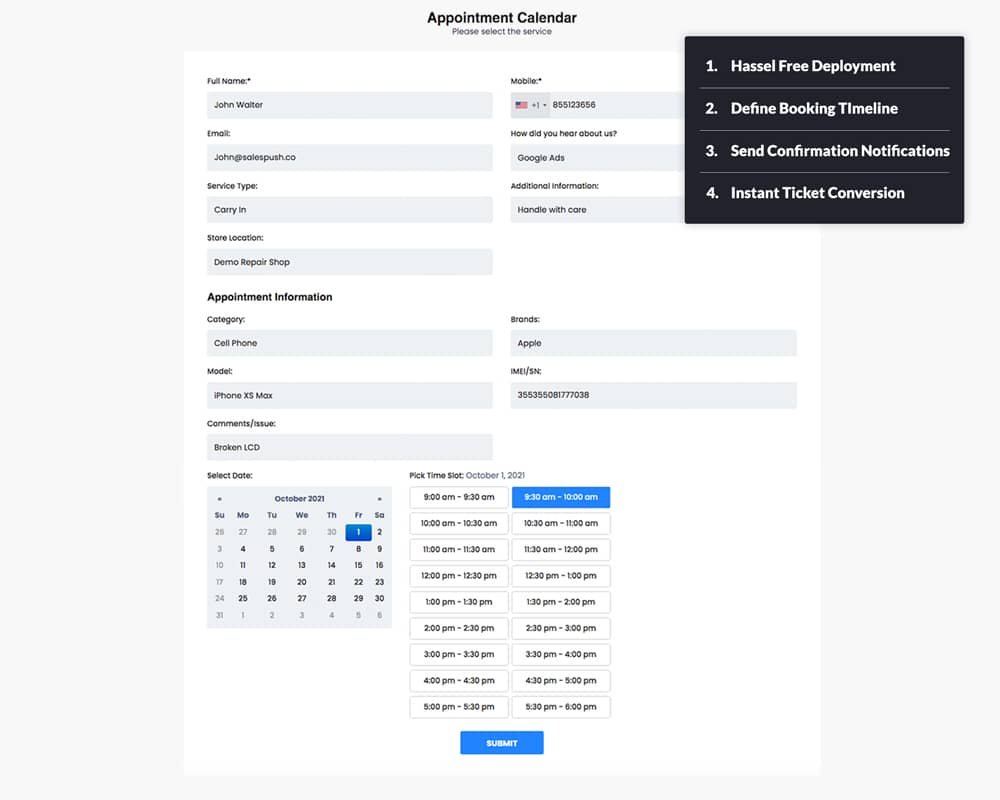 Appointment scheduling straight from your website.
In-house widget to accept online repair bookings to better control the footfall in the shop, reduce the long wait times, and have a centralized view to manage and convert the bookings into repair tickets or invoices.
The instant setup process with everything up and running in a matter of minutes

Create an independent schedule for online bookings depending on your staff's availability

Set how long each time slot should be and how many appointments to accept in that time frame

Take the information you need by having it mandated to enter any piece of information
Easy conversion of online bookings into tickets.
The integrated booking calendar shows you an overview of the upcoming bookings. Approve any booking and convert it into a ticket/invoice straight from the POS.
Once an appointment is created, it is synced in the booking module in real-time to be approved

The appointment can then be opened and converted into a ticket or invoice with everything pre-selected

Use the built-in booking module to manually create appointments over the phone or advance booking
Admins can monitor all the appointments and review through their calendar dashboard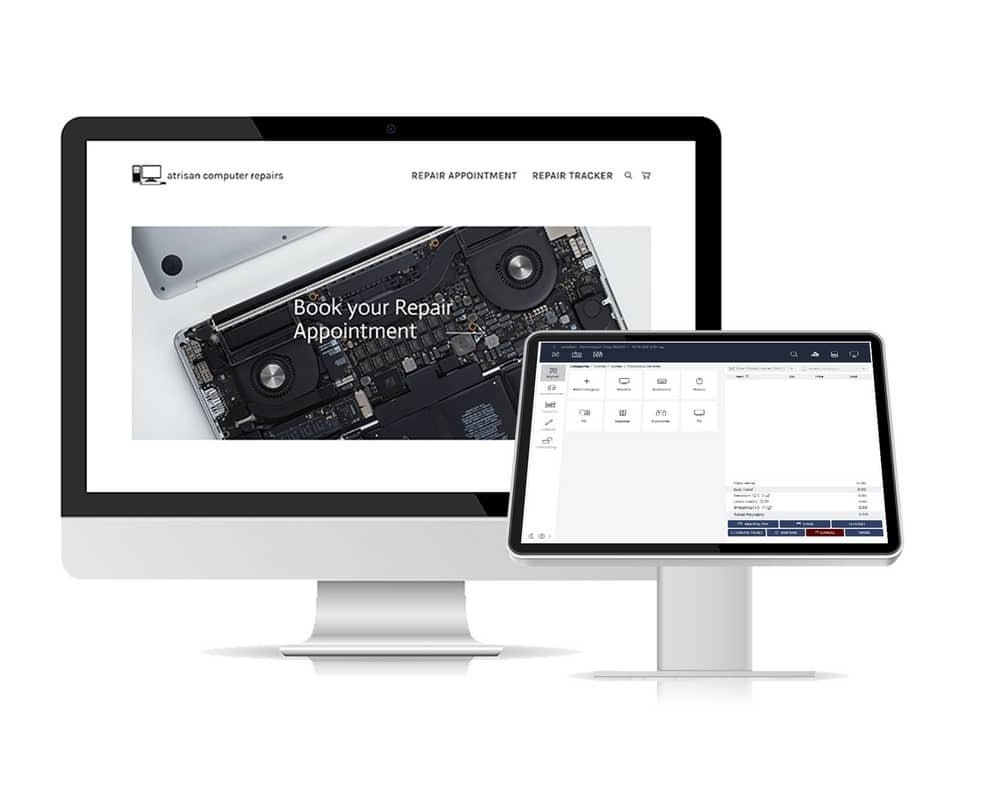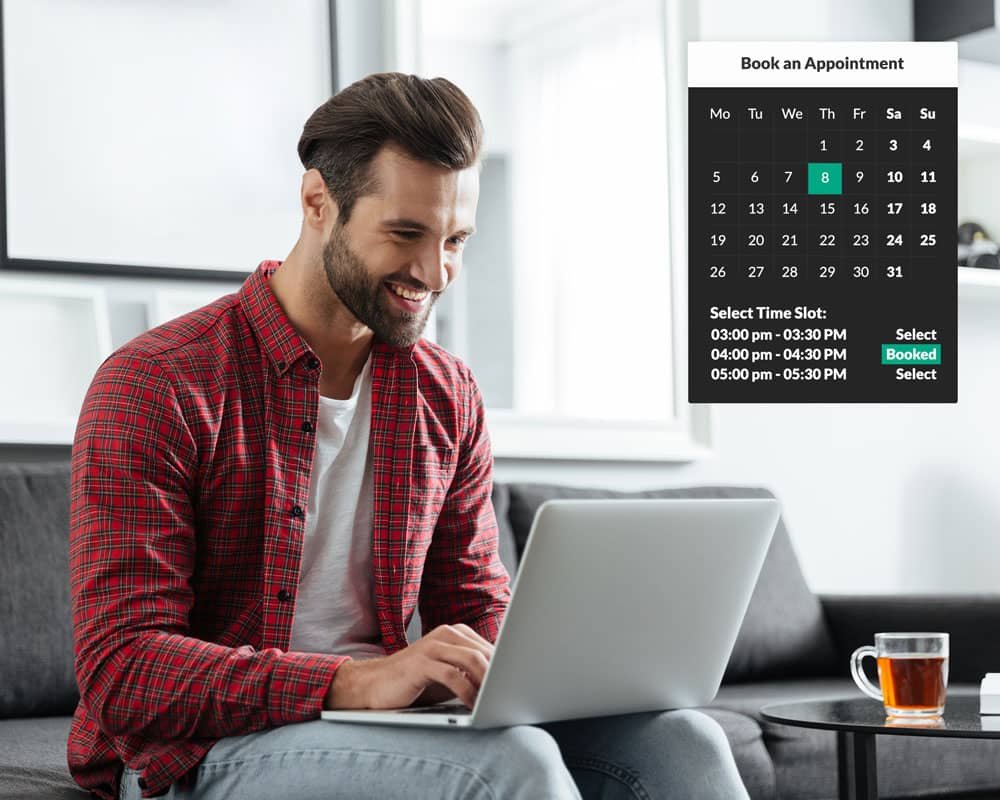 Turn browsers into buyers.
Instant and easy ways to notify the customers about the status of their appointment and independent store bookings with quick access filters to make the searching process easier.
Send confirmation Emails & SMS to the customers while creating an appointment
Easy identification between booking using their respective statuses
Quick filters to easily view the bookings on a daily, weekly, or monthly basis
Independent calendars for all locations to manage individual bookings
How many bookings can I accept in an interval?
We believe in you controlling your workflow. Through our efficient bookings module, you can decide how many customers can opt for the same booking time to ensure no overlapping occurs.
Can I convert a repair appointment into an invoice or a ticket?
Yes, once the appointment is accepted by your side, you have the option to convert appointments into tickets or invoices directly from the POS.
Would I be able to make certain information mandatory to be collected?
Yes. With the level of customization offered by our POS, you can easily decide which fields to display and which ones to be marked as mandatory, ensuring you never miss out on information critical to your business.