Split payment with a swift invoicing system.
A point of sale software with endless possibilities to manage a successful pet store for no matter what your customer is looking for, either toys or pet meals.
Create a customer profile by their pet's name and attributes within a few clicks
Give loyalty points on every checkout and convert them into a returning customer
Collect payments via cash, card, or both under one transaction for a faster process
Take customers reviews through our customer facing display integration to ensure a great experience
Manage all your pet feeds, toys and necessary products under one solution.
Specialized and extensive pet store inventory management system to better organize your business.
The pet shop POS with inventory summary report that lets you view all of the on-hand and low stock items
Sales Push facilitates you with purchasing orders directly from buyers without immediate payments
Create return merchandise authorization to return the supplies to vendors and request a refund or a credit note
Create goods received notes to maintain the records of your products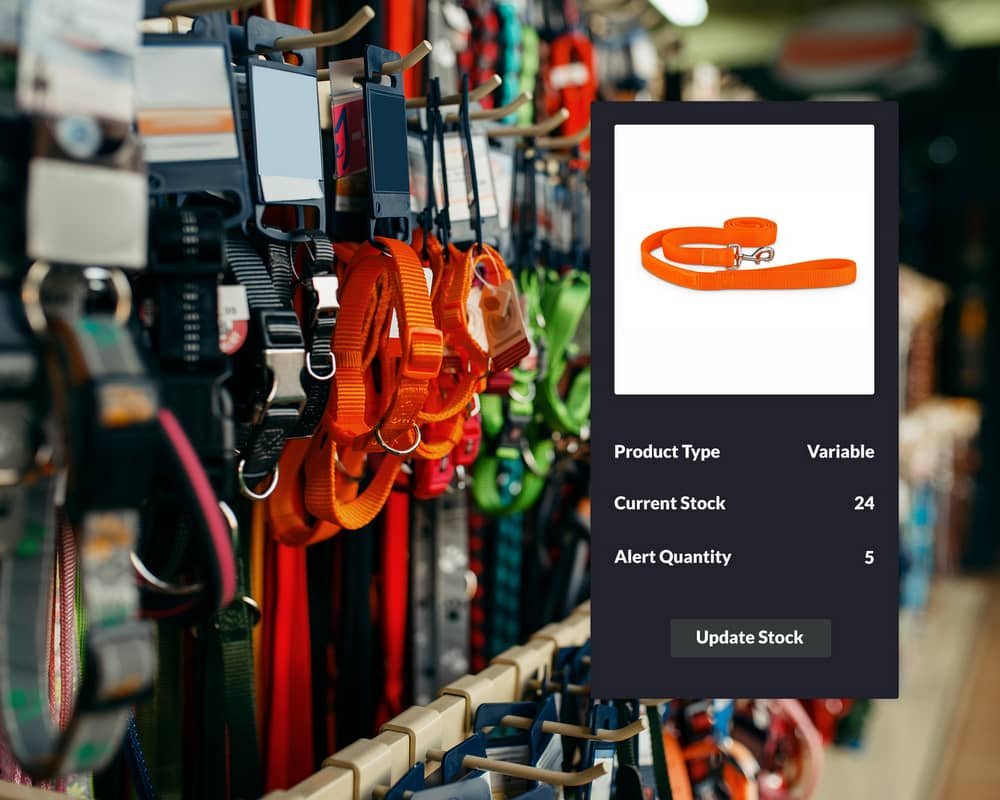 Love them enough, give them the best under one solution.
Take your business in the right direction with the help of our eCom integrations, sell more, and excel more.
Connect the POS with your e-store and sync all the inventory to generate more traffic
Real-time updates and auto-generated invoices on your pet shop POS for the orders
Display inventory and provide your customers with a wide range of pets products
Update pricing and details  so your customers can do a comparison and shop at their convenience
Allow your software to take you through changes that make you stand out.
Change the look & feel of your pet shop POS to customize the workflow as per your business needs, and speed up everything organically.
Rename & re-arrange the POS sections and select from the views as per your convenience
Customize the Email & SMS notification templates for better personalization
Switch to dark mode from light mode to reduce stress on the eyes or for better visibility
Choose the icons from the in-built library that better fits your business type
Comprehensive reports about the growth and the status of your business.
The specialized system gives you in-depth analytics to grow your store according to current trends by providing brand ratings, insights, and much more.
Know the top-selling products and keep them stocked up so you never run-out
Generate a profit & loss report, to stay updated with the total sales, expenses, and net profit
Determine your employee's output and timesheets through the employee productivity report
Daily and weekly insights into the customers feedback to improve your outreach
Seamlessly control and design your expense yourself.
Extensive expense module designed to capture every dimension of your business from recurring expenses to staff wages and everything in between.
Manage your recurring expenses for operating business at regular intervals
Establish different categories of expenses to reach the optimum value
Attach the spreadsheets or documents of your expenses on operational procedures
Record your regular expenses along with employee wages and commissions