Streamlined staff management with access restrictions
Greatly improve on your day-to-day business operations by granting different levels of access to the system based on their role and designation all while keeping a track of their attendance, leaves, and holidays.
Add staff into your system and set their access levels based on their roles and designations.
Easy department and designation segregation for better staff management
Swiftly switch between counters and tills with the help of access PIN
Keep employee proficiencies in check with calendar view to keep a close eye on everything
A robust commission module for easy dispersion.
Giving sales incentives will keep your employees engaged. A built-in feature that restricts access to the systems in-store to just employees.
Allow your staff to earn a sales commission and disperse it by logging in an expense
Set a limit on the maximum percentage of discount an employee is allowed to offer
Only allow access to the system from within the business by whitelisting staff IP addresses.
Keep your staff up to date on their assignments and developments.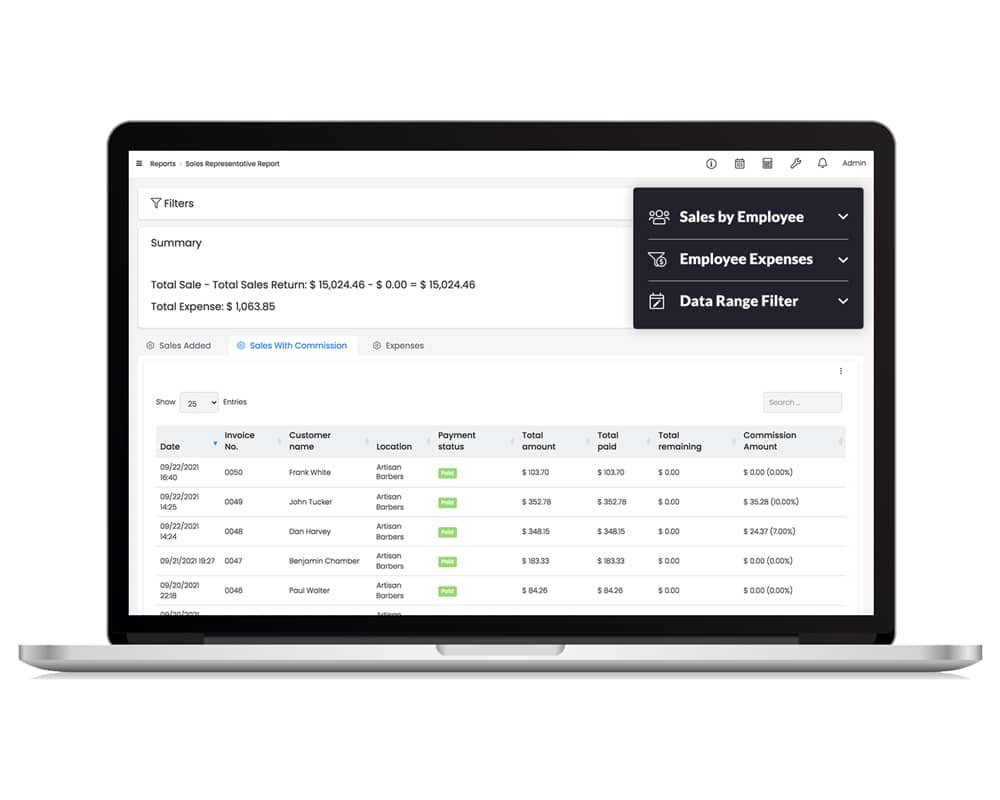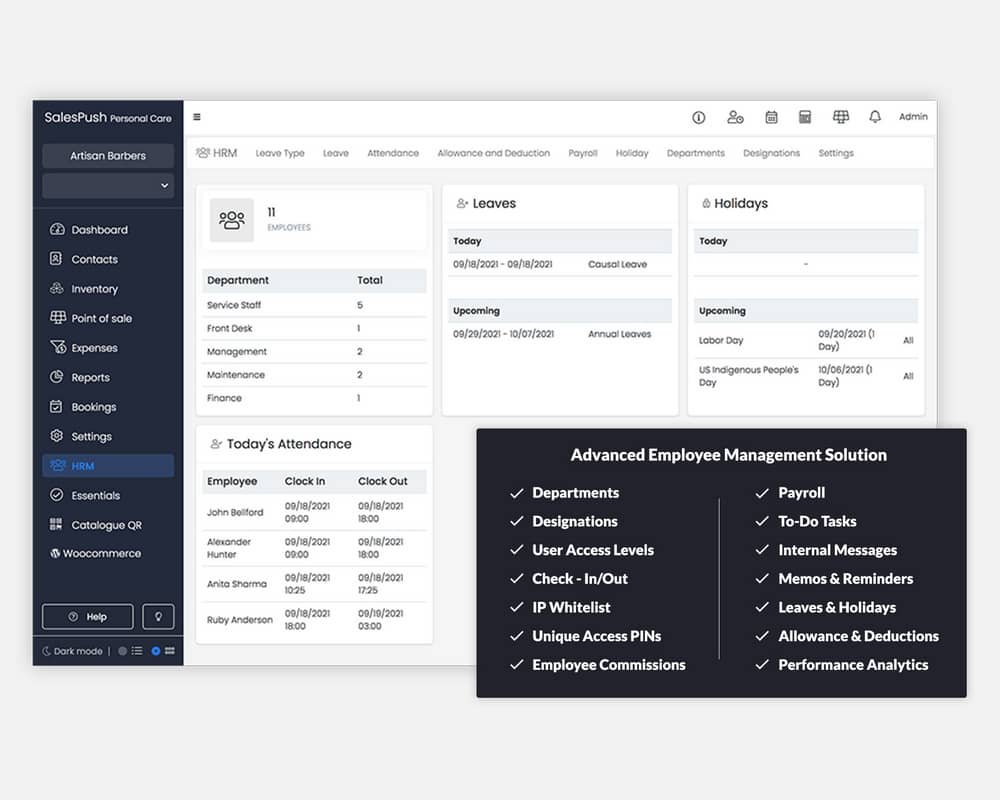 HRM & Essentials module for better employee management.
An advanced HRM module that effectively manages departments, wages, adherence, day-to-day tasks, and a lot more to better organize your business operations.
Monitor clock-in, clock-out, by shift, date, and notify staff about their tasks, leaves, and updates

Predefine leave types, and holidays keep you ahead of time about your monthly/yearly roster

Set reminders, create To-Do's, manage payroll, allowances, and deductions through the HRM module

Better communication between staff throughout multiple stores via internal messaging
Can I limit employee access levels based on their roles?
Yes, the extensive employee settings allow you to specify user access levels based on their designations. You can restrict multiple modules based on the access level you wish to provide, also you can whitelist the IP Address.
Does SalesPush offers tools to manage employee login times and check for overtime?
Yes. Through the employee clock in and clock out, you can record login times and define login/logout time margins to calculate overtimes accurately.
Do you offer payroll management for my staff?
Yes. The employee management module gives you multiple options to manage your payroll through attendance, login hours, allowances, deductions, leaves, and much more.
Can I manage employee commission through the HRM module?
Yes. Commissions can be easily managed in the form of percentages and fixed amounts. Commissions can be allocated on products & services as well as assigned directly to employee login accounts.