Ticketing software that helps better manage your business.
A well-run process for you to check out customers, book repairs, and organize tickets and invoices without any paperwork.
Instantly add or search customers and book repair jobs in just a few clicks
Use the search bar to scan and browse any product or service to save time
Change the ticket repair status to notify your customers via email and SMS
Display the terms and conditions of your store to intake customer's signatures
Tired of managing inventory manually?
Keep a track of your vendors, on-hand quantity of catalogs, and low stock reports so you never go short on your top-selling items.
Save your vendor's profiles and create purchase orders before and after placing orders to keep a record
Create Serialized Inventory to keep track maintain a record of your inventory
Use the inventory valuation methods to organize drone's repair parts and products
Generate and print Barcodes to quickly scan or search at any time without any hassle
Tailor the repair store POS as per your preferance.
Change the structure and customize the panel according to your business needs. Re-name and re-arrange the sections on the POS.
Edit or change the user panel and streamline the process of creating tickets and invoices
Switch between dark mode and light mode according to the store's ambiance
Change the templates of tickets and invoices as per your drone repair store's requirement
Select icons from a wide range of images given in the icon's library
Let your customers shop online.
Expand your business by stepping into the world of eCommerce. Broaden your customer base by implementing the latest shopping techniques through SalesPush.
Automate and two-way sync your e-store with the repair shop pos system to save time
Display your product catalog to your customer's product descriptions and images
Get notifications in your POS once an order has been placed through your eCom-Store
Have a wider outreach and market your services and products effectively to target more customers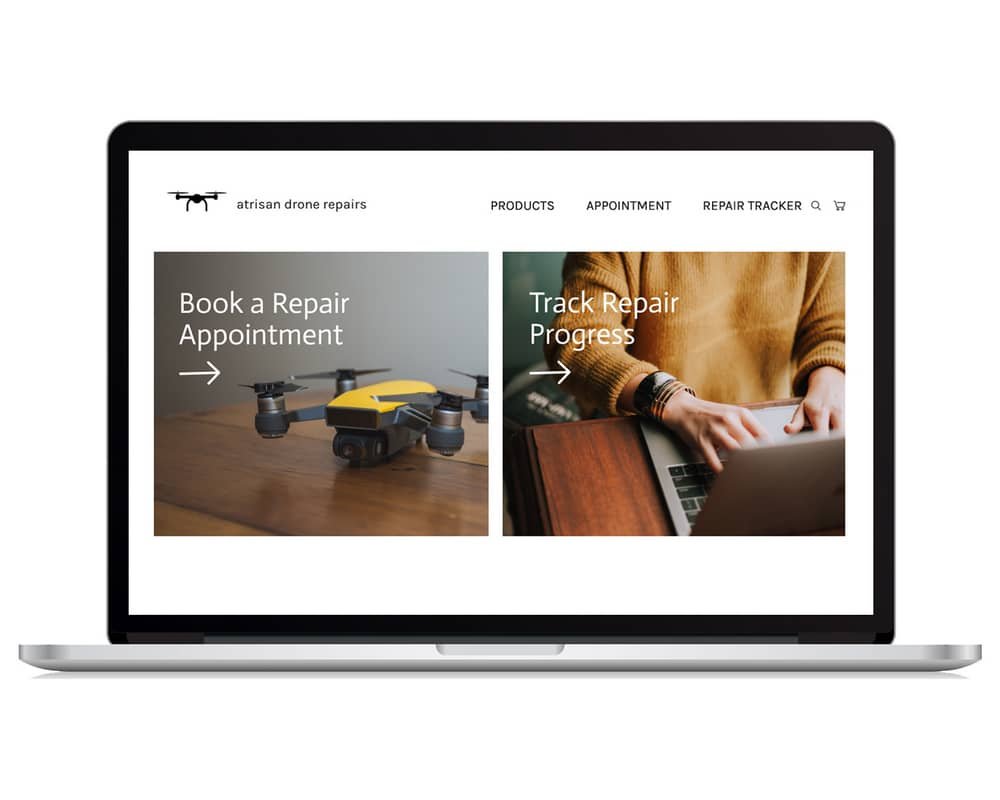 Stay ahead of the curve with advanced analytics.
SalesPush offers a variety of reports for every section where you can view the statistics in one glance.
Keep your top-selling always on hand with the help of top trending reports
Evaluate your employee's performances by viewing their daily stats shown upon employee productivity reports
Use the inventory summary report for a comprehensive list of all your catalog and repair parts
Improve your customer services by viewing the user rating report
Rise above the competition with our drone repair software.

Customizable feature to change the display and optimize it to your preference also feel free to rename and rearrange the view and icons as per your requirement.
Restrict your employee's roles as you wish to protect your privacy and keep an eye on everything
The user interface can be changed between dark & light mode depending on the user
Change view as per your convenience whether you want it to display in the form of tiles or listing
Icon library made available for the drone industry and the feature to add images of your choice on your POS