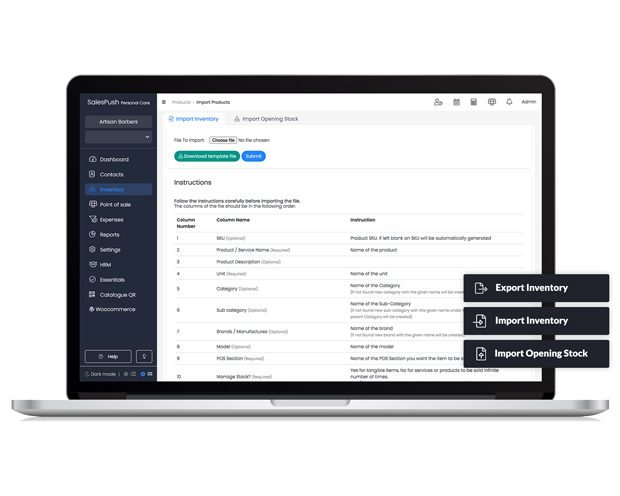 Get everything imported in a matter of minutes.
Quick and easy importing of your services and products with specially designed import feature that only takes the hassle away of inputting everything one by one.
Easy to understand template file with proper instructions to help you along the way
Mark seasonal services as "not for sale" so they are not visible on the POS to be offered
Create service bundles to offer a complete care package to your customers
Group similar services under similar POS sections within a few clicks
Automate your tangible inventory.
Create POs, RMAs, and GRNs from within the same system with cross-module connectivity to centralize your shop's supply.
Have the products added into your stock by creating purchase orders and marking them as received
Set expiration date for consumables to ensure top-notch service quality
Enter the physical location of the products to easily track them down in need
Create return merchandise authorization for products that are no longer safe to be used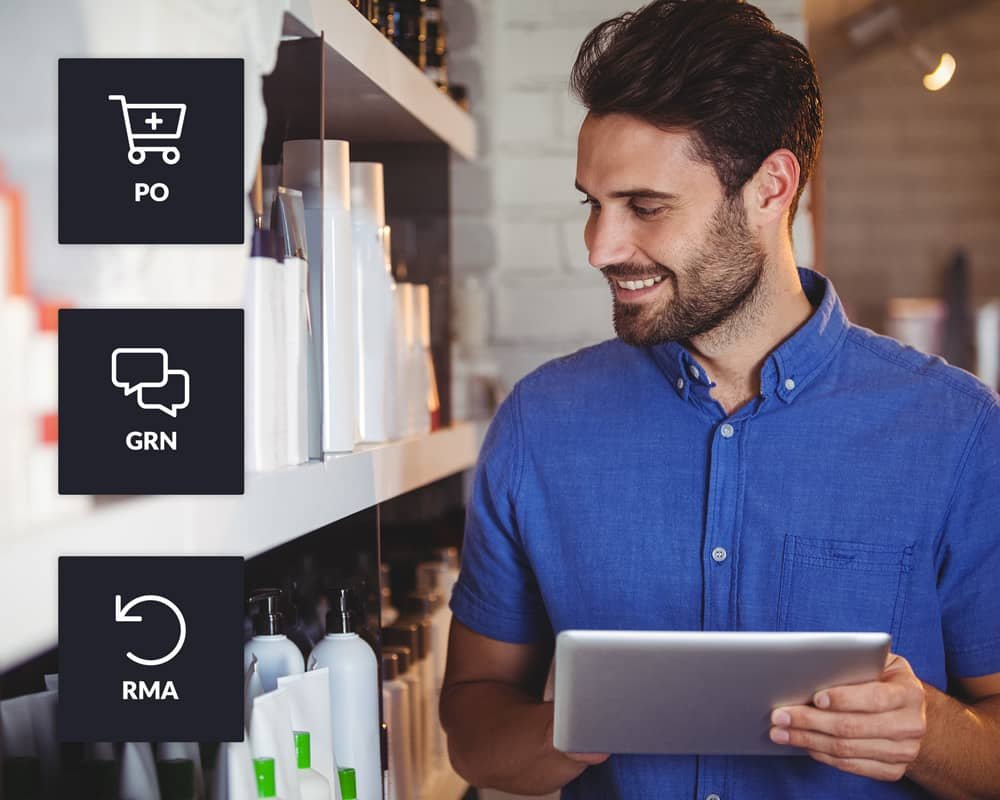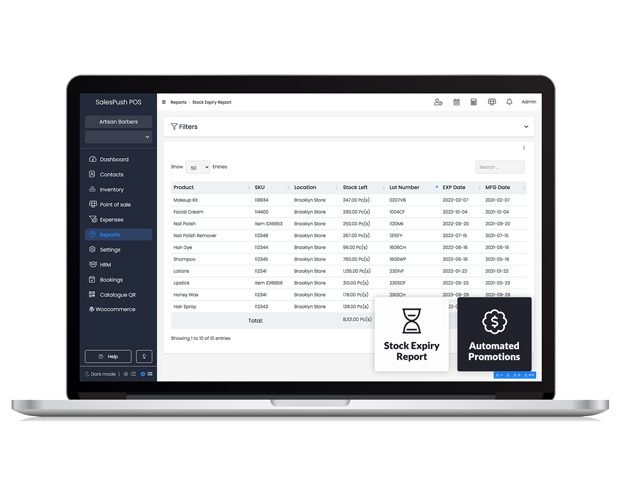 Attract customers with automatic promotions.
Ensure that none of your products go to waste by utilizing the auto discount feature and specify the number of days the products gets discounted.
Input the inventory item's expiry date to stay updated on the products near their expiration
Review the products past their best before date to gain insight into the product
Input the discount percentage that gets applied to the inventory item
Examine inventory stock reports to keep an eye on potential profit margins