Accept payments via different integrations for a brighter future.
SalesPush provides an express invoicing solution for personal care and promises increased revenue. Create quotations rapidly and convert them into invoices directly from the POS.
Offer services & products instantaneously with SalesPush through professionally composed receipts
The multi-pay feature enables you to accept payments through cash & card or both methods
Advise your staff to study and memorize the steps of service by developing your own knowledge base
Improve your level of service processing most of your daily tasks directly from POS.
Customizable POS that effectively manages all sites.
The unique software is designed to manage all your business locations with spot-on features and techniques that open new doors to success. Slick customizations through which you can amend the layout and view the categories the way you please.
Boost your productivity & sales by simply applying quick modes and shortcuts
Predefine the roles for your employees and set boundaries for the level of access
Experience a complete change by a click, through bright mode to dark mode
Observe all your locations under one dashboard with a swift process to switch between locations.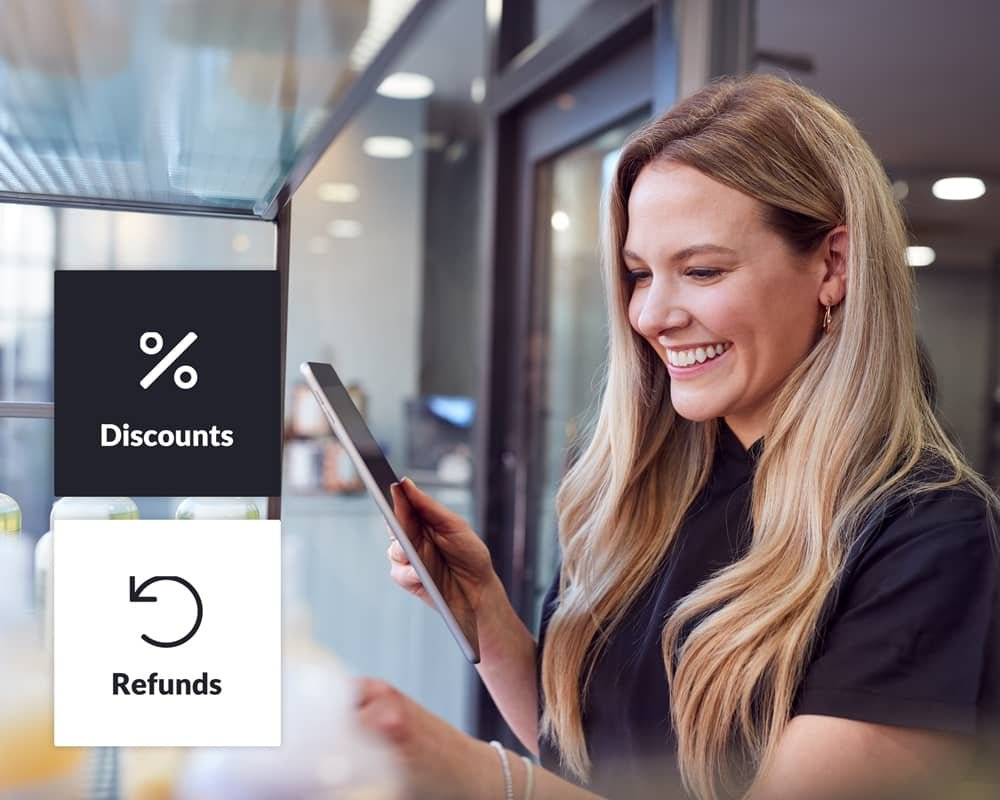 Improve the guest experience with guaranteed future visits.
Double up your client base and convert a one-time customer into regular by offering incentives in the form of loyalty points on every purchase. Set a percentage or offer fixed amount discounts, issue refunds, pause or resume orders conveniently, all is possible with SalesPush.
Improve your hospitality by offering discounts to your new customers and build a relation
Reward your customers and keep them loyal by offering points on every purchase or service
Immediate access to view all transactions and reopen any suspended order spontaneously
Extend customer visits by providing subscriptions on treatments with inspirational rebates.
The dependable checkout process makes you wear non-slip shoes.
A complete order journey is aligned in the best way possible to optimize the order-taking process with key tools that allows you to speed up the process and make changes to invoices, use a built-in calculator, and a lot more without leaving the POS screen.
Bundle two separate services and add products on top to make upselling easier
Customers may observe all the activity on the POS through a customer-facing display
Amend invoices and expedite transaction processing through express checkout
The POS includes a built-in calculator which can be used to assist with calculations
What makes SalesPush Personal Care POS preferable?
SalesPush provides a cost-effective POS software that is tailored to your industry needs and has the right tools to nurture and grow your business.
The solution provides matchless customizations to the entire layout with absolute command over your inventory.
Manages your business operations altogether through comprehensive insights, relevant integrations, extensive control over employees while implementing satisfactory end-user experience.
Does the system allow creating recurring invoices?
Yes, with our Point of Sale software, you can create customized recurring subscriptions based on your customer's needs.
What happens to my current customer data if I migrate to SalesPush?
You can import your existing data through our simplified import tools by entering your current data details into a CSV template file and uploading it to your SalesPush POS.
The same easy process will be applied while uploading your supplier's and customer's data.
How can I offer and redeem loyalty points from the POS?
Yes. With SalesPush, you develop a strong bond with customers by maintaining loyalty points.
Increase customer visits by implementing a loyalty module on the POS, providing discounts to your customers on point redemptions.
Set the minimum amount the customer should spend to get loyalty points and through flexible settings, decide the maximum loyalty points a customer can redeem in one go.
Can I offer commission to the service staff?
Yes. Commissions are easily manageable. You can offer commissions to employees in the form of fixed amounts and percentages.