All the features you need to run your pawn shop efficiently.
An optimized solution that boosts the in-store experience by utilizing a safe and fast checkout process, and increases revenue by keeping your customers happy and notified.
Collect electronic signatures from customers on the store's terms and conditions while making a purchase
Reward your customers by offering loyalty points and discounts while maintaining their records
Increase turnover by marketing campaigns through SMS & Email notifications
Accept split payments via cash, card, or both for a single transaction
All you need to manage your inventory smoothly.
Discover the perfect pawn shop inventory management software that alines all aspects of your inventory, creates product bundles, purchase orders, goods receive notes, return merchandise authorization, and a lot more to stay organized.
Easily import your complete inventory, update stock and pricing accordingly

Purchased products are updated automatically by generating goods received notes

Keep a good look-out for all your products by recording rack-row-positioning

Create product bundles for the top trending products to sell more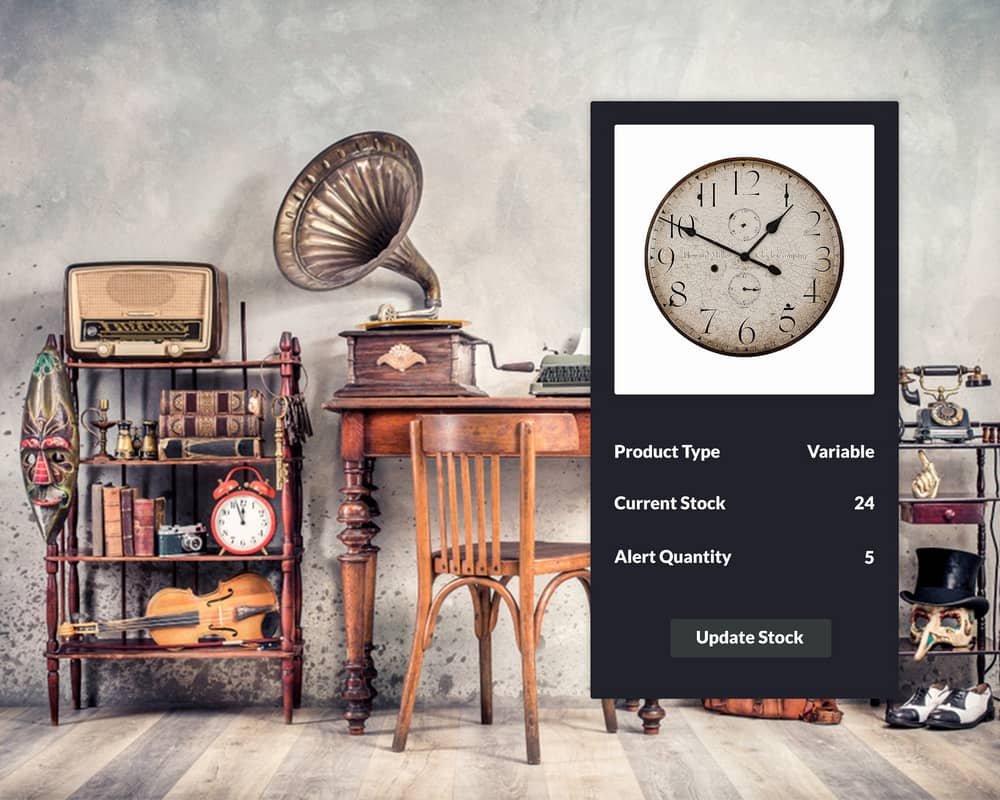 Online shopping is the future and we have you covered.
Expand your business outcome by establishing a strong presence online that allows you to accept orders instantly. Leverage customers to book appointments and even track their orders.
Sync all your inventory, pricing, images, and their description swiftly to your website

Save time by mentioning predefine slots for customers to book appointments online

Manage all the deliveries and their current status with the help of the shipping module

Customers stay updated with their orders online through the tracking widget
Change the layout how you like it.
Design the workflow that suits your business needs with our highly customizable user interface, change views, add sections with industry-specific icons.
Change the complete view from lists to tiles as per your preference

Switch between dark mode to light mode according to your mood

Swift checkout process by using shortcut keys and quick mode features

Add images, rename and rearrange the sections to your convenience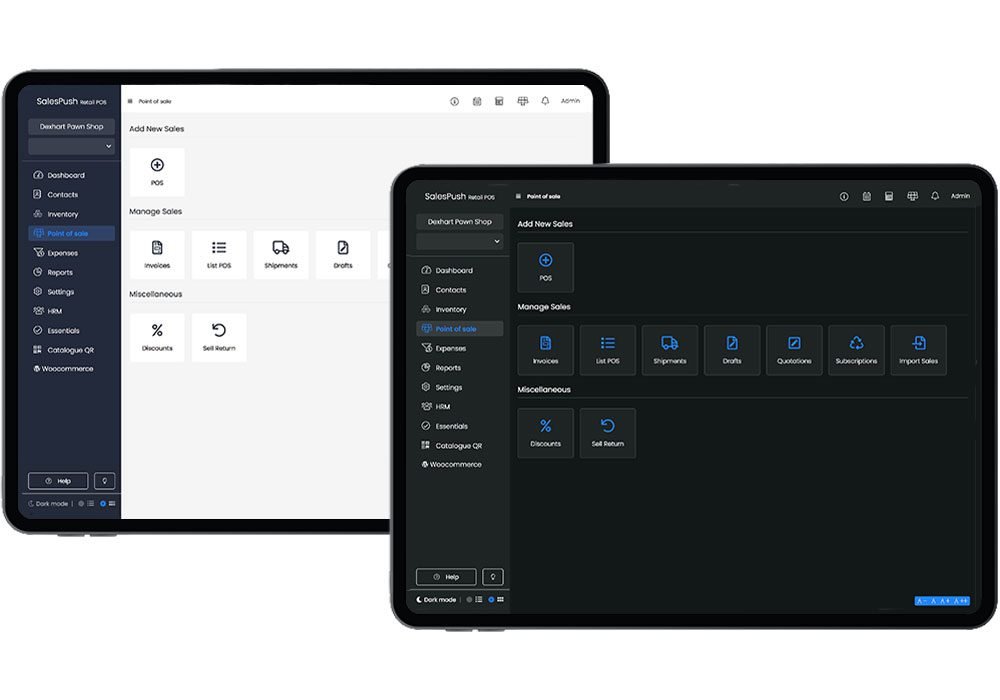 Analytics that captures all business operations.
The vital tool that records your business detailed demographics and helps you point the areas that require improvement.
Efficiently manage your store by reviewing the profit and loss report

Inventory report keeps you informed on all the changes made to the stock

Capture customers honest feedback through the user rating report

Identify your top-trending products among your audience with our POS system
Stay on top of all your expenses.
Achieve favorable results by monitoring and recording all the expenses related to your business with our pawn shop point of sale software.
Categorize all your expenses to stay organized and record them swiftly

Create an expense and uploading documents against it to keep a better record

Specify recurring expenses in terms of intervals of days, months, or years

Develop better understanding by viewing the expenses in graphical format