Restaurant POS system powered with high-quality customer service.
Manage everything from staff to diners, swiftly, and save time with our one-stop solution for all full-service restaurants.
Quick mode allows to complete an order with just a few clicks and saves time
Make your customers loyal returners by offering reward points on every purchase
Select the service staff after reviewing their stats through individual performance charts
Your customers can reserve a table, select the time of their choice, and identify the number of people, online
Regardless of the size of the menu, manage all items, racks, and quantities easily.
Search your inventory through smart product filters to make the process swift and user-friendly.
Serialize your inventory to manage all the available menu items under a perfect solution
Avoid human error by using the good receive note and update stock through an automated process
Increase the opportunities to cross-sell through the menu dishes by creating product bundles
Maximize space utilization by keeping a record of the racks, row and their positioning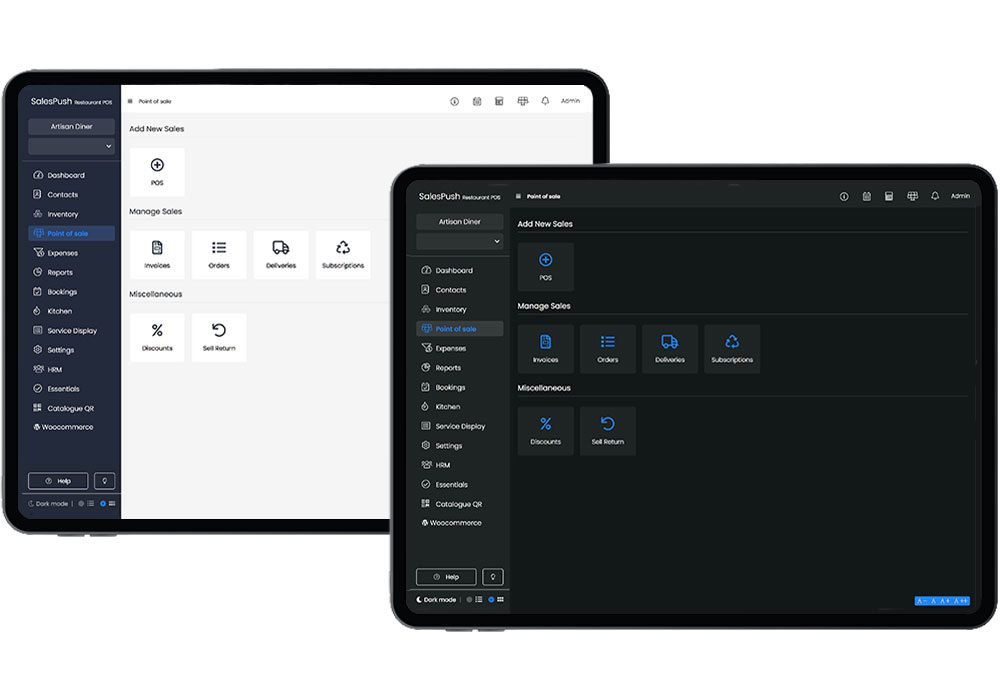 Customizable UI/UX to ease your experience.
The best user experience techniques to stand out for full-service restaurants. Apply simple images or mouth-watering ones all is possible through SalesPush.
Switch between the dark and light modes depending on your preferences and environments
Change the POS view completely either in the form of listing or tiles by updating images and names
Predefine employees roles to show and restrict the menu items or reports to better manage your restaurant
Rename and re-arrange the dishes on your restaurant management system as you wish
Optimize the sales process by observing audience interests in real-time.
Restaurants analytics is made swift by tracking the most loved foods, seasonal dishes, detailed summary for employees productivity, and such features that guarantee growth.
Manage your profit, refunds, sales summary, stock, expenses, and expiries with SalesPush

Customers can rate the service, quality, and taste. These ratings help to pinpoint the areas of growth

Track all the activities of your staff. Employee analytics manages shift timing, commission, productivity, and a lot more
Inventory reports are designed to capture all restaurant needs and fit their demand perfectly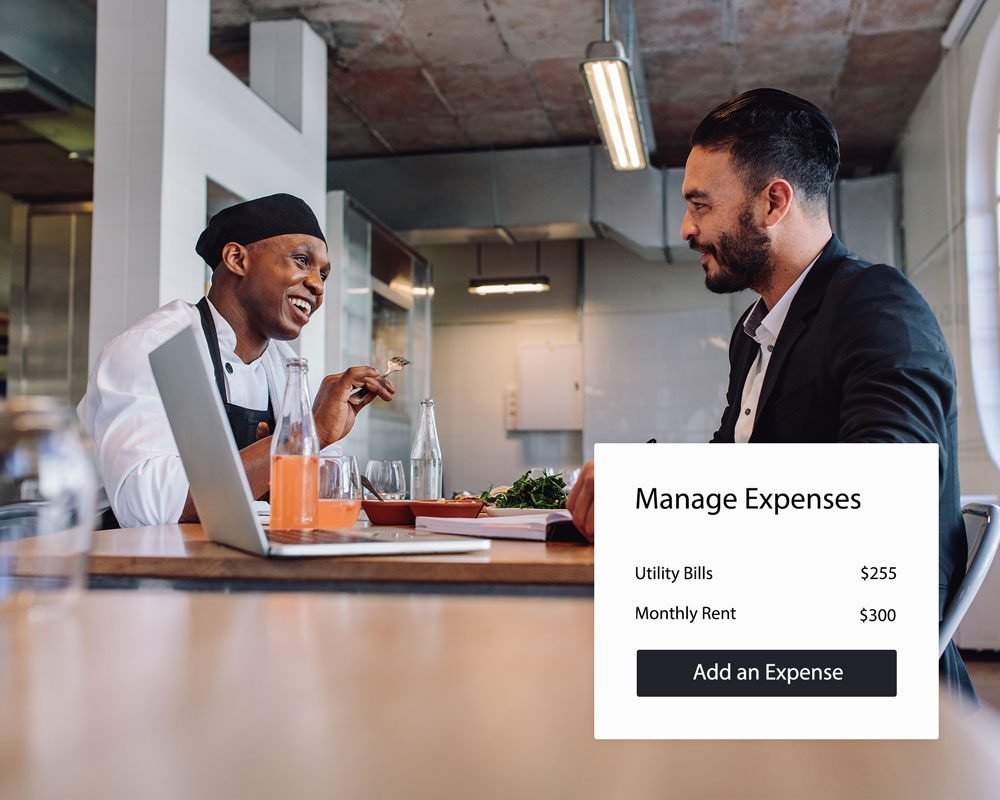 Relieve yourself from the stress of expenses through SalesPush
Managing all your expenses can be hectic at times but we got you covered by looking after all the expenses, invoices, and calculations.
Efficiently manage the recurring expenses with the POS as it keeps a track of every cost

Categorize the expenses whether they are for inventories, wages, management, or online reservations

Eliminate the manual entry system and let our restaurant management system look into it
Overview of all your daily, monthly, and annual expenses helps you to eliminate expenses affecting growth
The loyalty program turns all the diners into a family.
Engage, reward, and retain the diners so they are your guests every time they are nearby. Loyal returners help in both organic reach and growth.
QR catalog feature gives access to your customers to see your complete menu online or on the go

The rewards program is given on the client-side to track the points and claim them accordingly

Marketing campaigns are made simple with SMS and email newsletters with news and discounts

Bundle menu dishes and add discounts to increase walk-ins and obtain higher sales