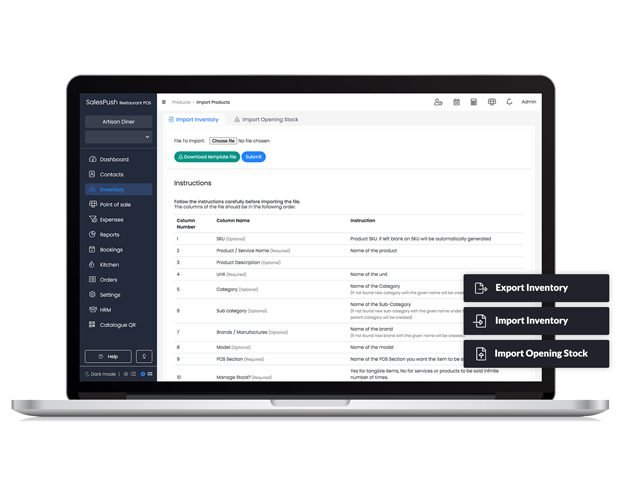 Rapidly import stock in a few minutes
Importing inventory into your restaurant point of sale made easier than ever, with built-in options that take only a few minutes to import or input.
A well-crafted template file to add products, pricing, and taxation while maintaining stock levels
Whether you offer serialized items, product bundles, or variations, we've got you covered
Enter inventory ahead of time and mark it as "not for sale" to avoid any errors
Manage your stock proficiently or sell products countless times without worrying about keeping the stock levels updated
All you need to improve your stock management.
Consolidate your restaurants inventory, create POs, RMAs, and GRNs from inside the same system through cross-module connectivity.
Maintain stock efficiently in case of purchase order and return merchandise authorization
Find out the exact physical storage of your stock by entering rack, row, and position
Create multiple goods received notes to keep track of each shipment independently
Recover inventory cost using the inventory adjustment in the case of any incident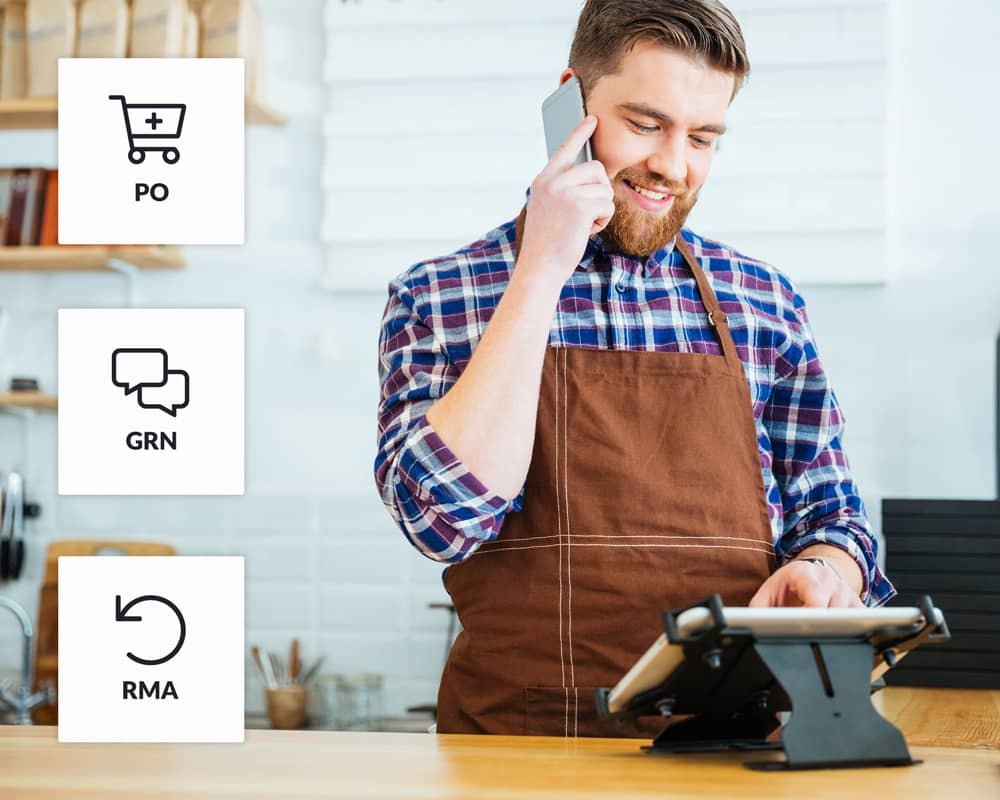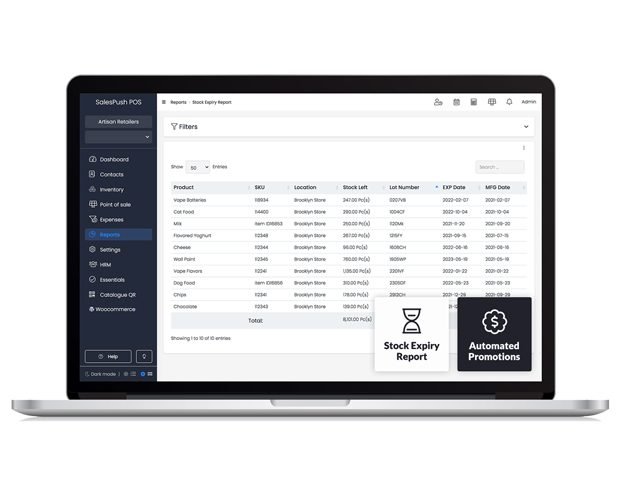 Automated highlighting of products approaching expiry.
SalesPush ensures all your stock is maintained in the best way possible with extensive tools to record expiry and add discounts beforehand.
Enter the expiration date of an inventory item to receive notifications near expiry
Track the items that have passed their expiration date with the built-in system
Specify the time frame for the discount to be applied on a particular item
Run day end promos for the items to fly off the shelves and excite discount seeking customers
Stock management that just works.
Multiple valuation methods, Inventory transfers with the ability to add products on the go and generate product labels while keeping everything tracked.
Assign POS sections to the items for them to appear under a specific tab
Multiple stock valuation methods such as LIFO, FIFO, and WAC that suits your workflow
Print inventory labels for enhanced and efficient inventory management
Transfer inventory between multiple location and mange your stock efficiently
What if our restaurant does not manage inventory?
Not a problem. With the customization level of our Point of Sale, you can decide if you want to manage the stock levels of your inventory or not.
What happens to my current inventory data if I migrate to SalesPush?
With SalesPush, data migration has been simplified through our Import tools. Simply add your inventory data into our CSV template file and upload it to SalesPush POS.
Can I create variations of the same products?
Yes. Our extensive inventory management tool helps you in having multiple variations for the same inventory items to help you distinguish between different varieties of the same items.
Does the system allow to create product bundles?
SalesPush enables you to create multiple product bundles or combos, to combine multiple products as a bundle, which results in increased revenue.