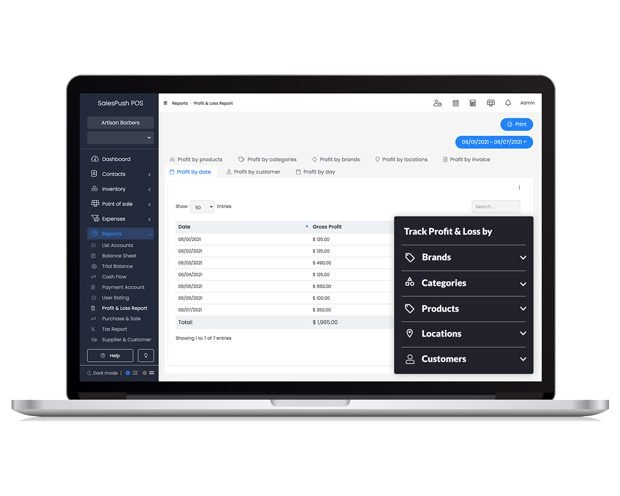 Eliminate the hassles for keeping a record on paper.
Simplified analytics allows you to identify your business's most profitable revenue streams, allowing you to spend less time and effort on repetitive and mundane tasks.
On a daily basis, keep track of earnings by categories, brands, locations, and consumers
Advanced reports to let you view the most common services of your business
Allow customers to assess their experience based on their service satisfaction
Improve customer outreach by gaining insight into their ratings to ensure best quality services
Track all of your employee actions in one place.
Detailed information on staff performance, as well as a variety of other reports to help you keep a consistent workflow.
Keep a watch on every transaction documented by an employee to guarantee the most accurate invoicing
Effectively control corporate expenditures, keep track of all expenses incurred by each employee
Individual expenditure reports are generated in real-time by each member of your team
Offer and track employee commissions to increase staff retention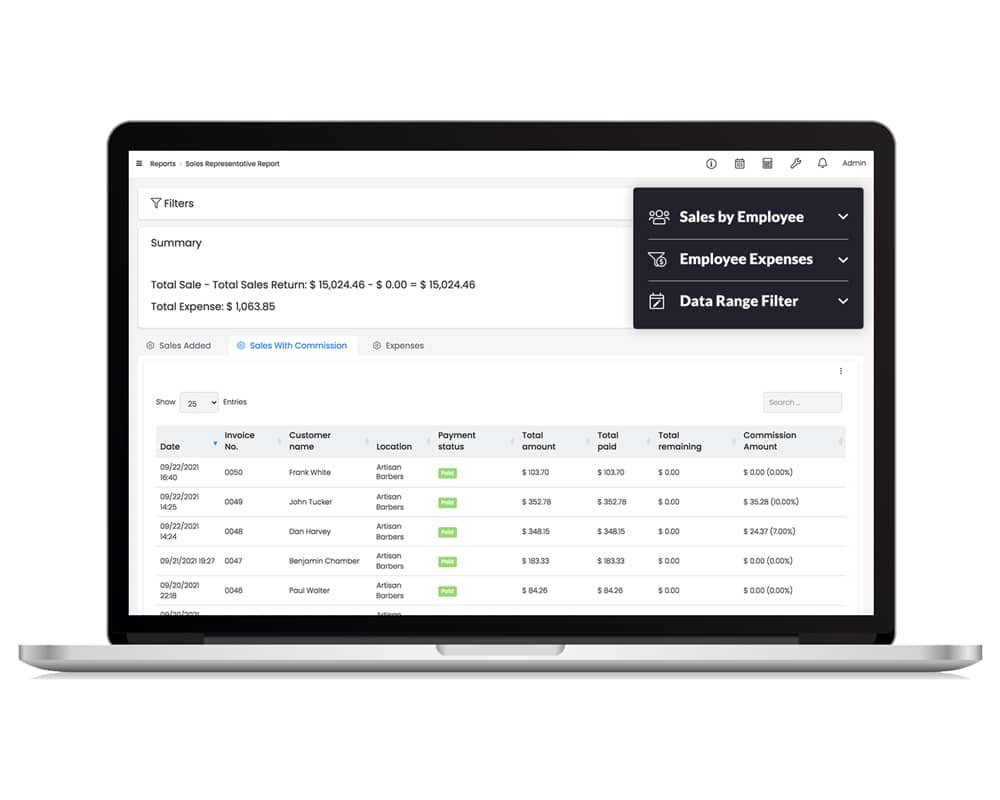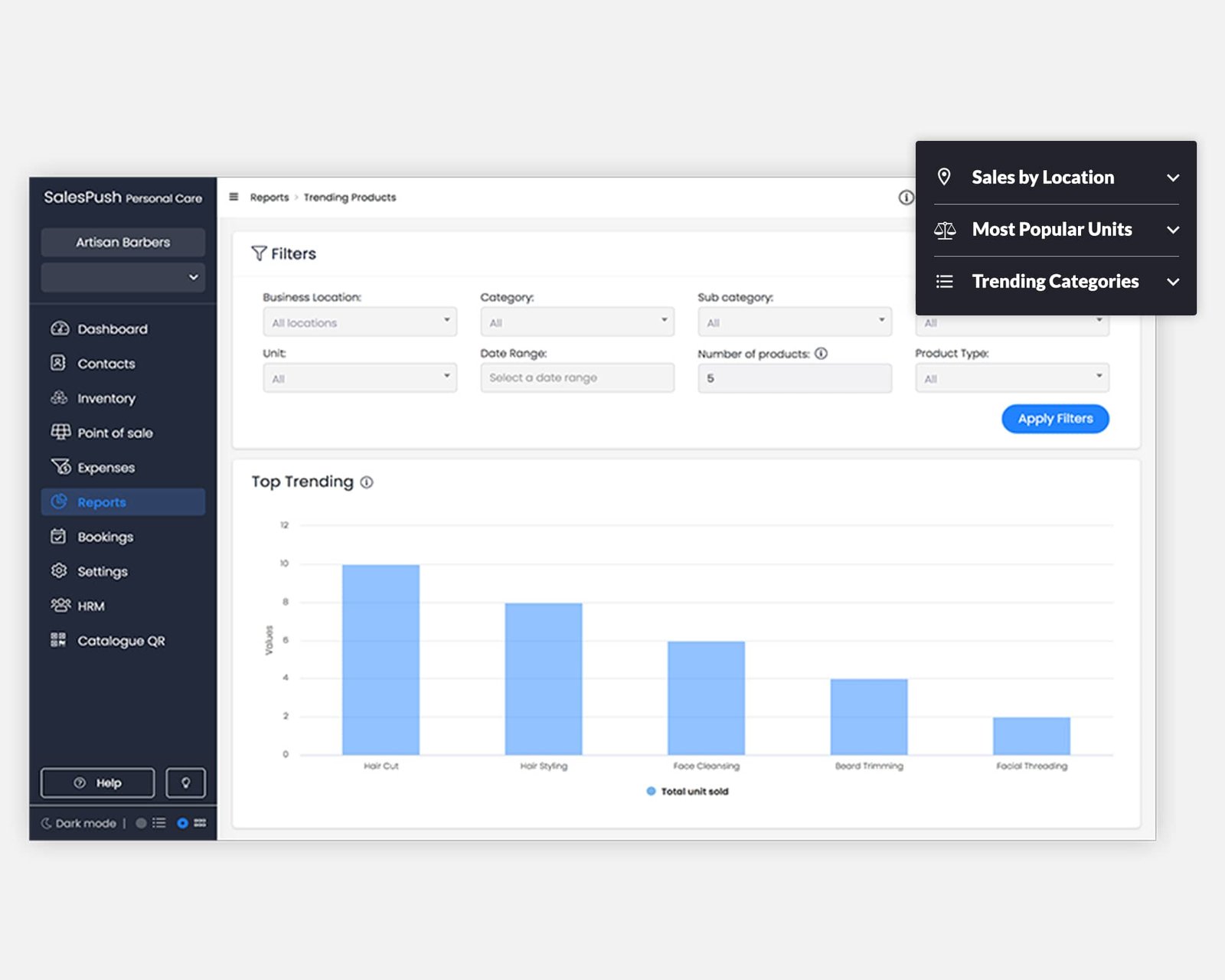 Improved business decisions with sales trends analysis.
Gain insight into the most frequently provided services or the most common products to increase sales and focus on the more fruitful services.
Keep up with the sales for popular items and ensure availability with adequate stocking
Maintaining staff availability and attendance made easier to ensure the best service experience
Glanceable information about business sales and stock levels
Stay updated with all the employee activities with notifications