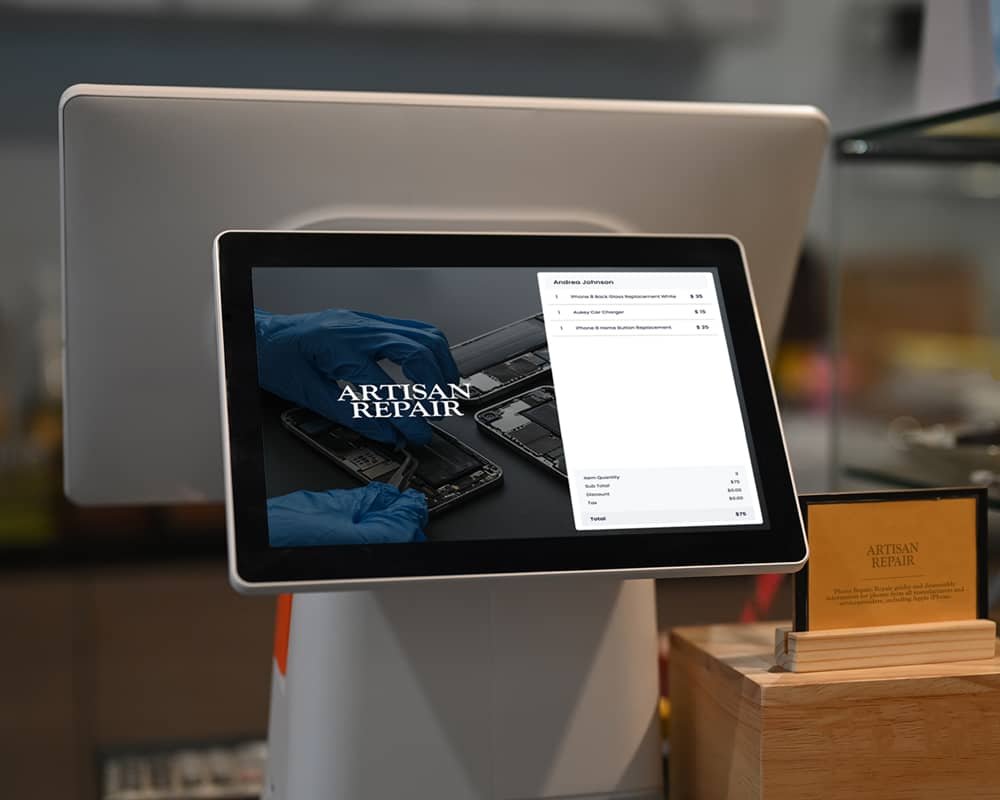 Revamp the entire checkout experience.
Increase customer engagement with a customer facing display by providing a complete disclosure helps elevate the whole checkout experience.
Increase transparency by allowing customers to review the complete order details
Displaying discounts makes the customer encourages them to comeback for more
Showcase your shops terms & conditions while taking customers consent & feedback
Show promotional slides to customers while the screen is on standby
Customize and display various categories of information that customers may find helpful. These categories include transaction information, promotions, adverts, and a lot more.
Displays order details along with the customer name, repair service, price, tax, and discount

Capture customers signature on your shop's terms & conditions through a secondary tablet or device
Customize the layout by showing your company logo, promotional images or gif's
Customer feedback is vital for your business and it's possible through the customer facing display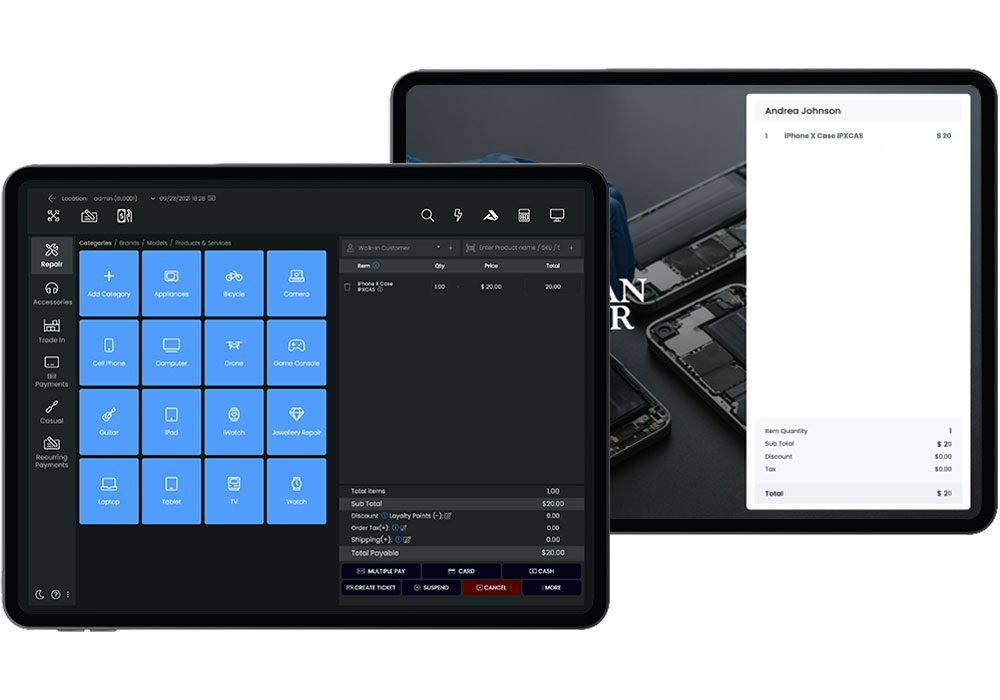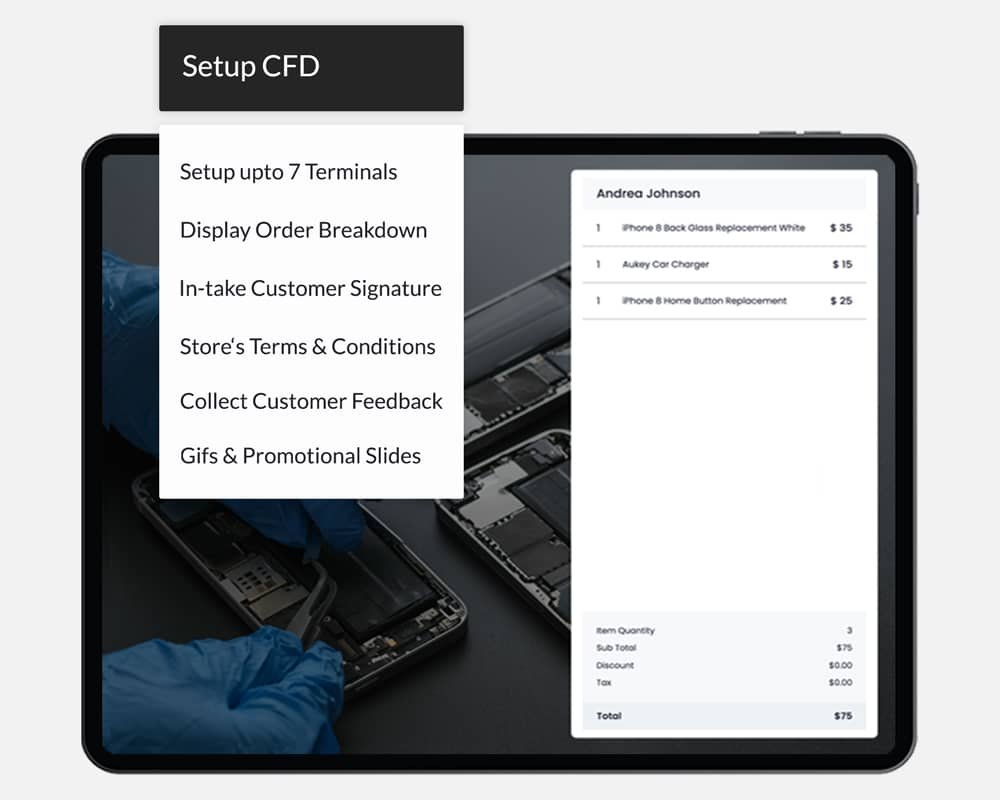 Convenient setup to increase sales with transparency.
Improve customer experience with complete transparency and continuous updates on the order total turning the CFD into an essential apparatus of your repair business.
Easily setup through copying the terminal link and simply pasting it in the browser of your preferred device
Several triggers to specify which information needs to be displayed on the customer screen
Connect the same terminal with numerous devices to show order details on multiple screens
Configure up to 7 devices as customer facing display with unique terminal links for multiple counters
Can I use my current tablet as Customer Facing Display?
Yes. Our customer facing display is compatible with all tablets and iPads, so you won't have to upgrade your current hardware.
What information would appear on the Customer Facing Display?
You can customize the information that would appear on your customer facing display. You can display the sub-total, order total, price, tax, discounts, terms & conditions and even ask for customer ratings on it.
Does the CFD has the ability to intake customer's signatures on store terms and conditions?
Yes. The customer facing display can capture your customer's signatures while displaying your store's terms and conditions.
Can I collect customer feedback on checkout using the Customer Facing Display?
Yes. The customer facing display allows you to collect customer feedback along with user ratings.