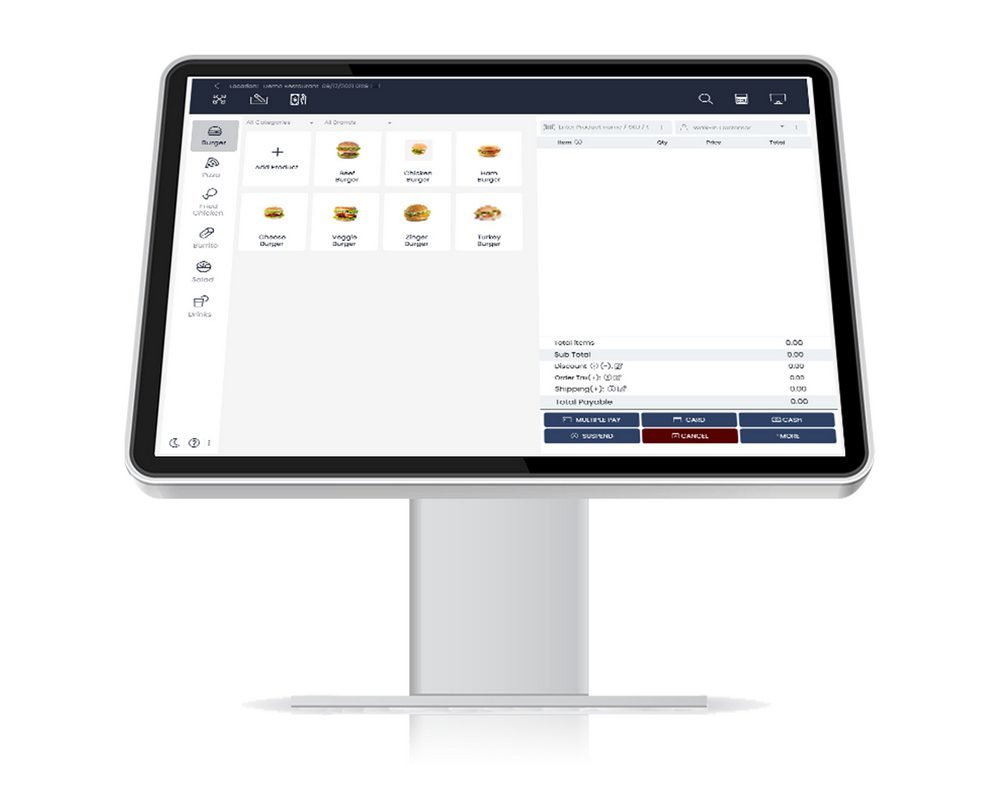 Quick service restaurants are the new dine in now
With the frequent lockdowns, ensuring speedy delivery is almost a necessity. SalesPush Restaurant helps your employees speed up the orders and deliveries by selecting multiple items from the same screen & the order tracking integration.
Cater to online Orders & provide self-service tracking through the order tracking integration

Select tables and specify service staff for each line item for those specialized orders

On busy days, temporarily suspend orders and resume sales without a hitch

Bundle up the popular food deals so your customers don't have to wait
Keep the necessary items at hand.
For quick-service restaurants, one can't afford any interruptions or glitches, which is why SalesPush Restaurant will help you get through them regardless of how busy it keeps getting.
Create purchase orders for stocking items in bulk and add them when received automatically

Keep an eye out for the delivery orders with the help of the order tracker widget

Create product bundles for custom dishes that go well together to increase sales

Organize the rack row positions in your account with so many products at hand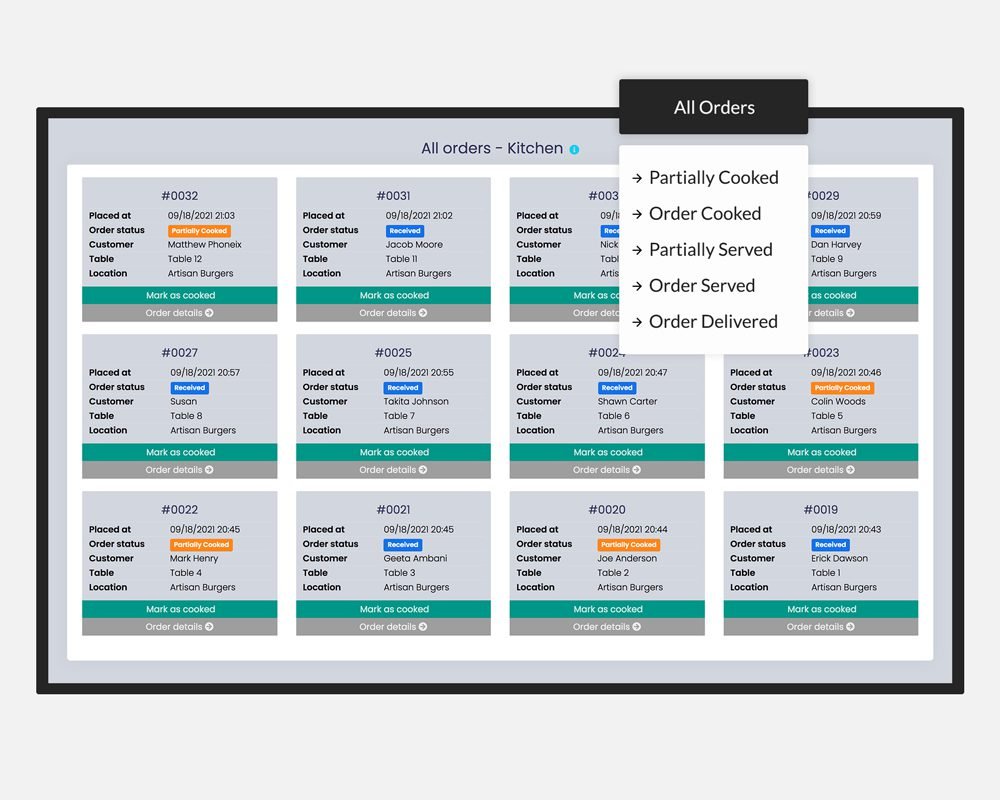 Manage all of your quick service locations with SalesPush.
Simplify managing your multiple locations as easy it can really be. With a cloud-based POS, you have each and every detail under one umbrella.
Manage inventory and employees for all your locations without being physically present
Easily grant access to any employee for multiple locations all from within the system
Cross location messaging to keep every branch synchronized and work in harmony
Transfer inventory items from one location to another in just a few clicks
Diversify the outlook of your POS.
Customization options to tailor your POS according to your taste and liking to speed up order taking process organically.
Arrange the sections of your POS with listings or tiles, whichever expedites the process for you by a notch
Pick and choose from the icon library which is well best serves you to speed up the workflow
Switch from dark mode to light mode whenever you want to dim it down
Rename the POS sections with your popular dishes or categories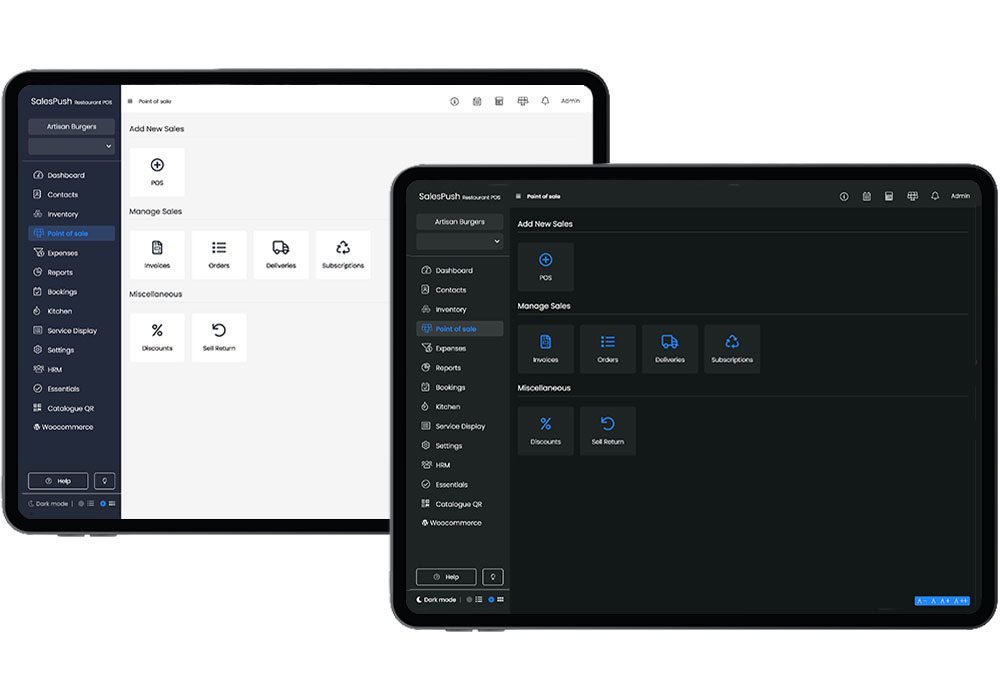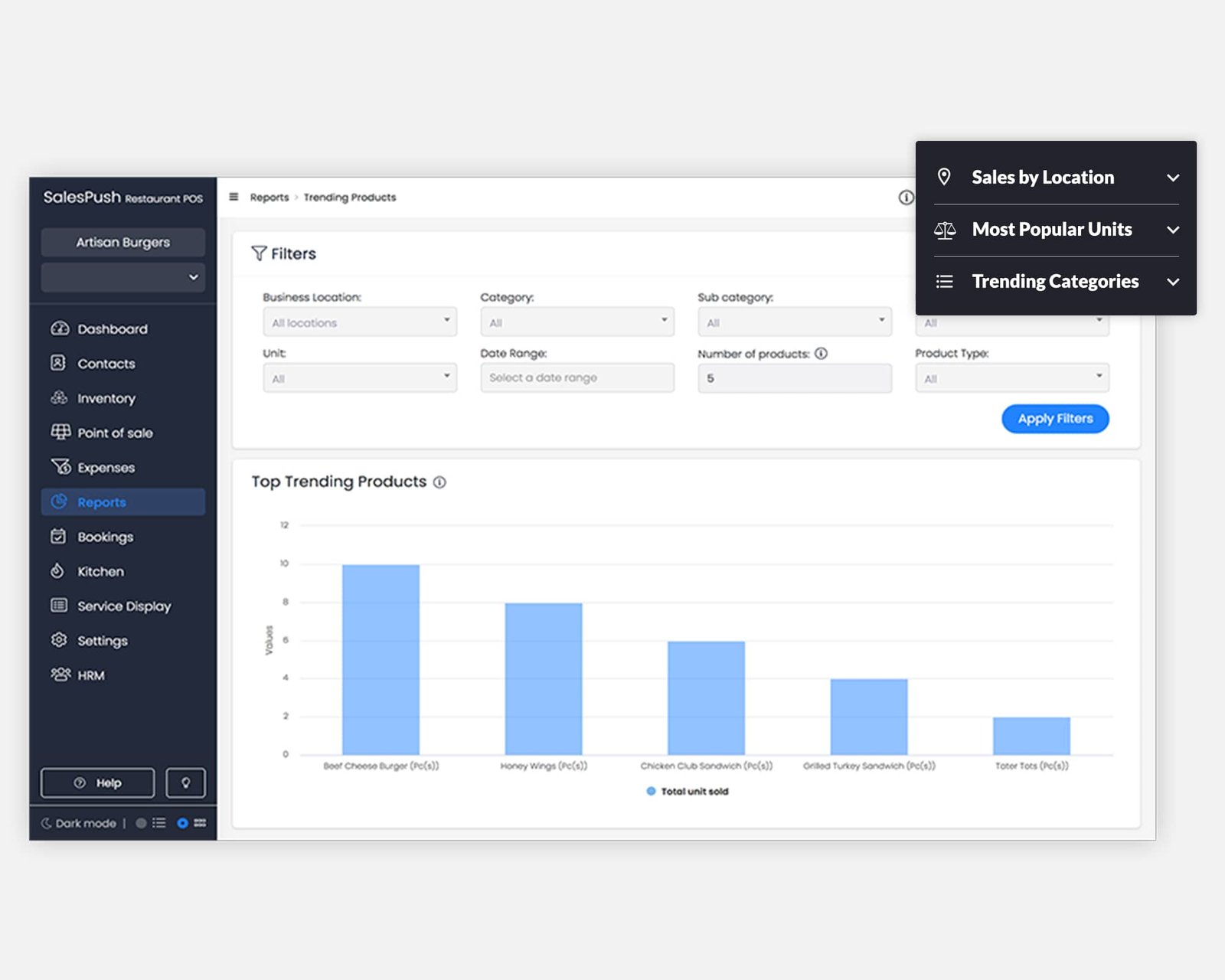 Breakdown of all the staff, sales, customer ratings.
The analytics section gives you a walkthrough of all the activities for the day so you don't have to be calculating the figures manually.
Put together a high performing team with extensive analytics to know the top-performing employees
Top trending report showing the popular products so you keep a good stock of those
The user rating reports getting candid feedback from your customers on the spot
Profit and loss report for detailed & cost-effective business planning
Swift expense management for restaurant
Easily keep a track of all the business-related expenses with be it one time or recurring, all within the system.
Create expense categories such as 'rent' or 'utilities' for better business management
Automate the repetitive and mundane yet important tasks using the recurring expenses
Quick and easy distribution of employee commissions based on the number of sales
Log expenses against employees or customers all just within a few clicks