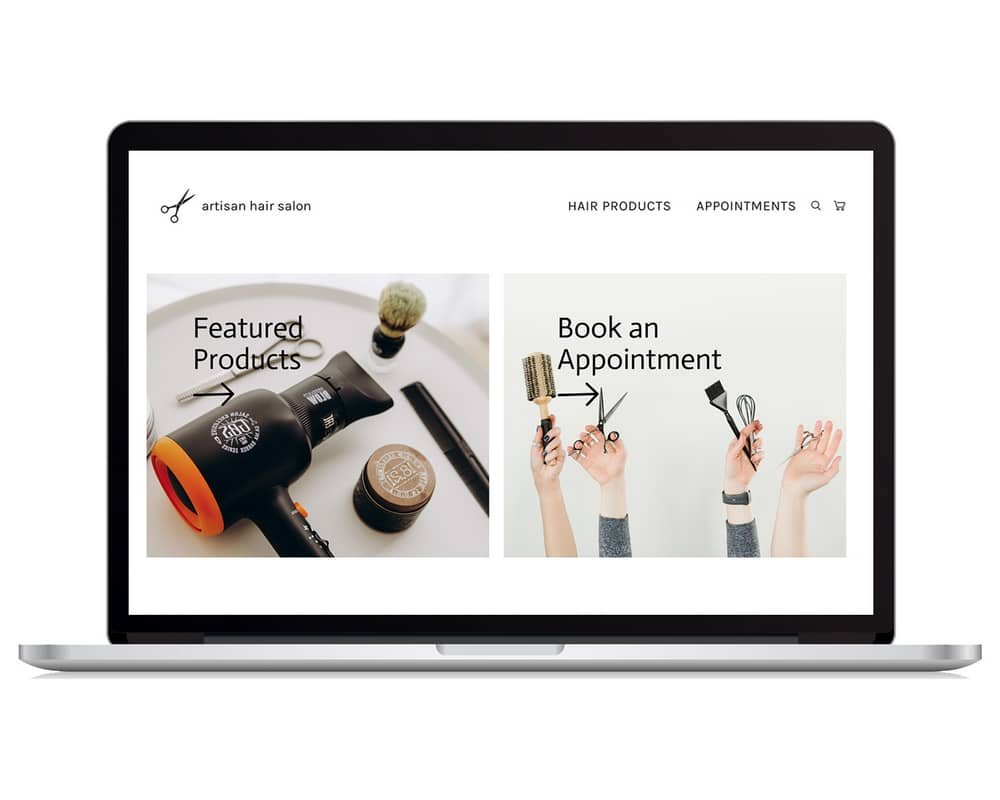 Quick and easy deployment on your website.
An incredibly versatile and innovative module that lets you accept bookings online to increase sales and improve efficiency at your business.
Deploy the booking widget on your website in a matter of minutes
Create different schedules for online bookings depending on your staff's availability
Set the number of bookings you can accept in an interval to accurately predict sales
Mandate the information that is required to be taken from the customer
Convert bookings into invoices.
The integrated booking calendar displays a list of forthcoming bookings. Straight from the calendar, allowing you to approve any booking or generate an invoice for it.
Automatically have the bookings show up under your bookings module
Online bookings are easily converted into invoices within a few clicks
Allow the customers to specify the employees they want to receive services from
The customers can add multiple services for their booking and have the booking time increased accordingly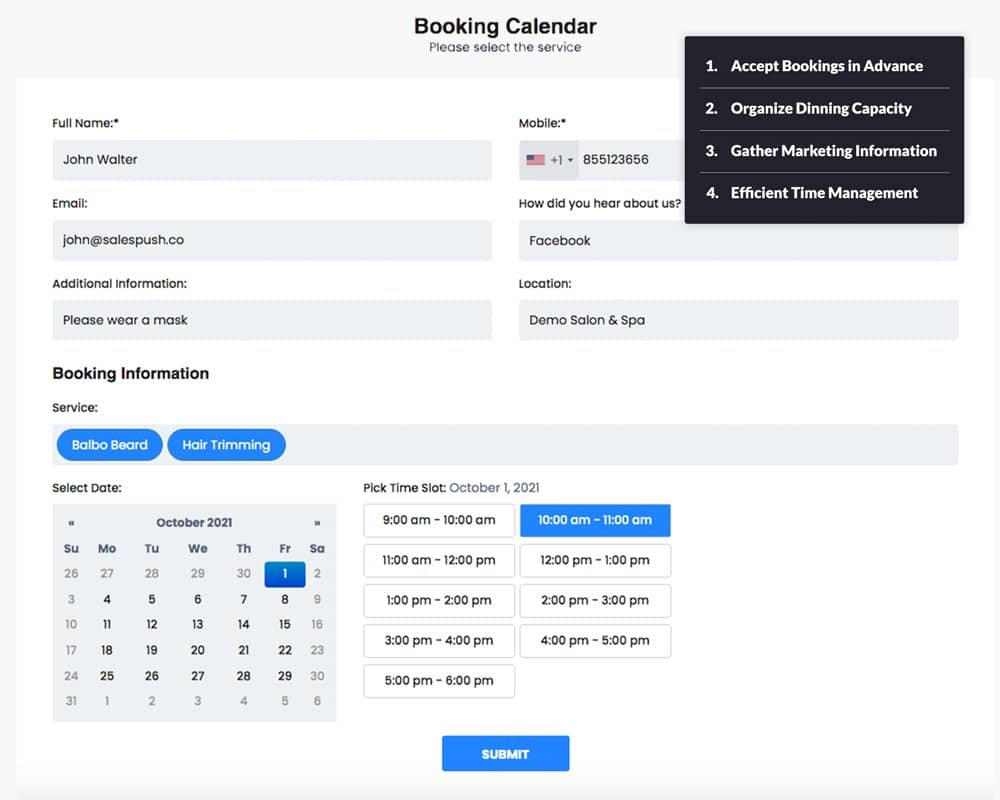 Keep your customers in the loop.
Send notifications to your customers and keep them updated about the status of their booking along with any other necessary information.
Send confirmation emails or SMS to the consumer with any updates pertaining to their bookings
Differentiate between bookings based on their status and easily search for anyone in particular
Use the fast filters to examine bookings on a daily, weekly, or monthly basis
Separate calendars for each location to main bookings independently
Can I define the time interval for a booking?
Yes. Our booking widget enables you to decide your working days along with your working hours. You can also determine the tenure of an appointment and the interval there should be between bookings. To add more convenience, you can also select the number of people who can select the same booking.
Can my customers select the employee they want to be served by?
Yes. The online booking module enables your customers to select the service staff of their choice along with the table of their choice as well, giving your customers the freedom to be served the way they prefer.
Do I need to have coding experience to deploy the booking widget on my website?
No. With a state of the art widget functionality, adding the booking widget to your website is just a few clicks and can be deployed by anyone. Despite the easy process, our support staff is always there to help you.