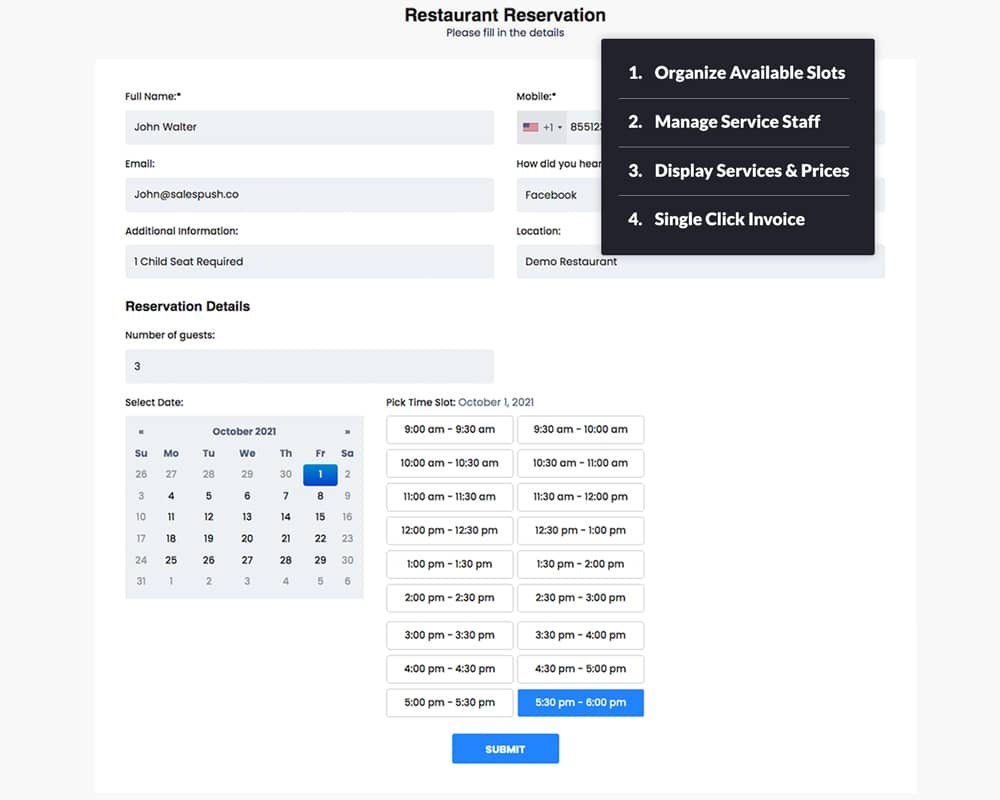 Allow guests to reserve tables straight from the website.
Effectively manage all online reservations with an easily integratable widget and reach a wider range of customers to better approximate sales and orders.
Have the widget up and running in a matter of minutes with a quick setup time
Create custom schedules for reservations to control the incoming online bookings
Set the minimum and maximum number of customers the booking can be reserved for
Create reservations from within the system for customers that are calling to make the booking
Set it up as per your preferance.
Create custom schedules and specify the days you want to accept the reservations for, furthermore specify the working hours or the time you want to accept the bookings.
Easily identifiable days and restaurant hours to limit the online reservations
Set up time interval for each reservation for better time management
Mandate the email address to be required for each reservation from the customer
Limit the reservations per time slot to accurately estimate the dine-ins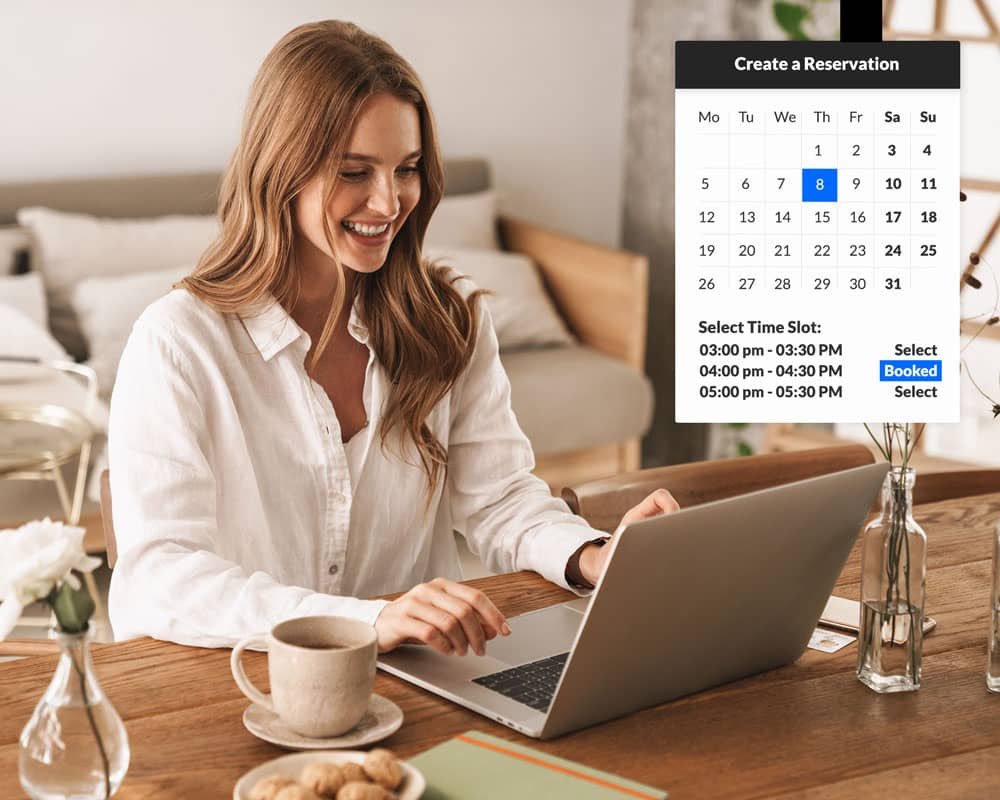 Keep the customers informed.
Keep all your customers in the loop by sending them notifications related to their bookings and reservations. Accept or decline reservation requests and notify the customers with an update.
Send custom Email & SMS notifications to the customer to keep them updated on their reservations
Assign service staff and tables to a booking in advance once a booking is confirmed
View the bookings on a daily, weekly, or monthly basis based on their statuses using the quick filters
Independent calendar views for each location for better multi-location management