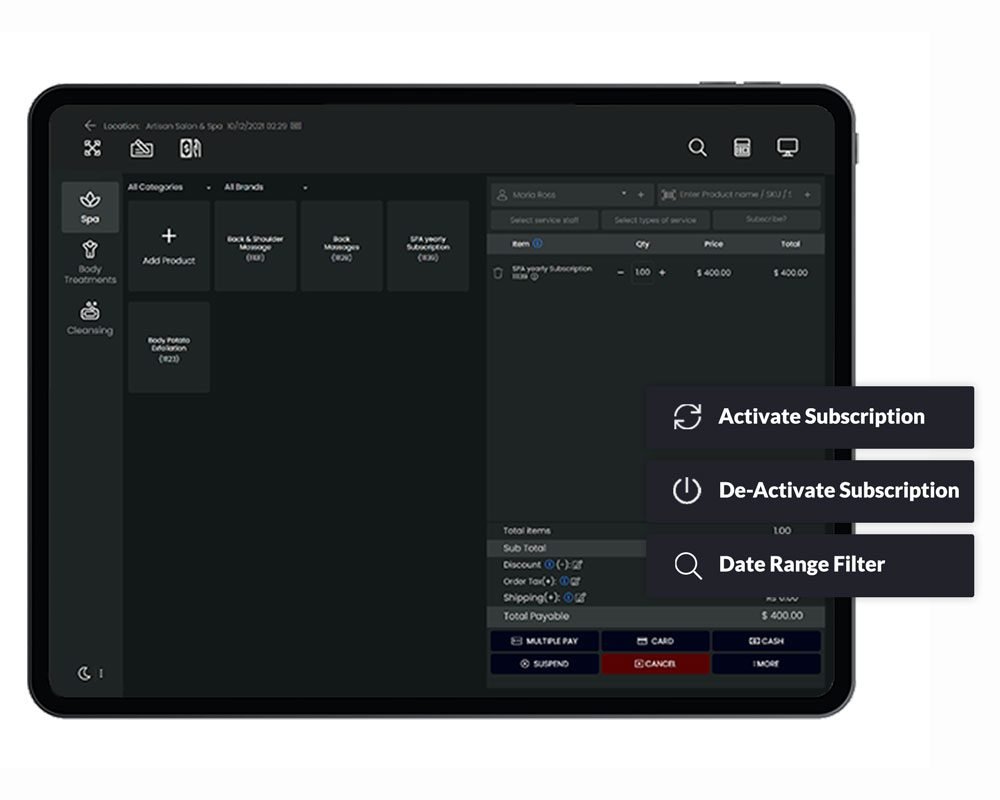 Affordable intervals for your customers.
Customers that use services frequently should be obliged and ensured that they never miss out on any promotion. Similarly, maximize your profits by offering monthly or annual subscriptions.
Increase your revenue while ensuring customer satisfaction

Recurring invoice is the key element that backs up created subscriptions

The checkout process allows you to add intervals by mentioning days, months, or years swiftly

Mention the number of repetitions for membership directly from POS
Your business deserves the best care.
Customers are the base for your business and keeping them loyal and involved is where SalesPush got you covered. We ensure that you have all the right opportunities to offer to your customer and keep them connected.
Track all your subscriptions under the POS sections and get a detailed dashboard

Unique numbers are attached to each member to keep a better record along with their name

View all your repetitions with generated invoices against each by the last paid date

Stay updated with the upcoming invoice dates and send reminders to your customers accordingly
What are the subscription intervals that I can set?
The subscription intervals vary with the requirements of your customers, so having fixed intervals can cause hindrances.
Our Point of Sale ensures that you can facilitate your customers with intervals and amounts that are suitable and affordable to them, helping you run your operations efficiently.
Can I stop a subscription mid-way?
Yes. Subscriptions can be altered, deactivated, and reactivated at any given time based on your business needs.