Turn your returning customers into recurring ones.
Manage customer orders, invoicing, inventory management in real-time. Track your audience's interests and repeat the metric to make a returning family.
Customize and manage the workflow to boost your efficiency and simplify things

Accept multi-payments and split payments with both cards & cash within one transaction
Give discounts to your loyal customers straight from the POS before checking out
Built-in calculator

and

short keys

to facilitate you in those rush hours
Never run out of popular items with our inventory management.
Capture a wider market by focusing on the top-selling products and make things aligned with well-managed and oriented inventory along with precise analytics.
Stay updated through alerts and never run out of products with the help of our low stock report
Manage the product placement and their location with our rack row positioning

Make promotional deals and product bundles, to increase the cross-selling opportunities

Expenses module

aids all the additional spending coming your way that you may lose track of otherwise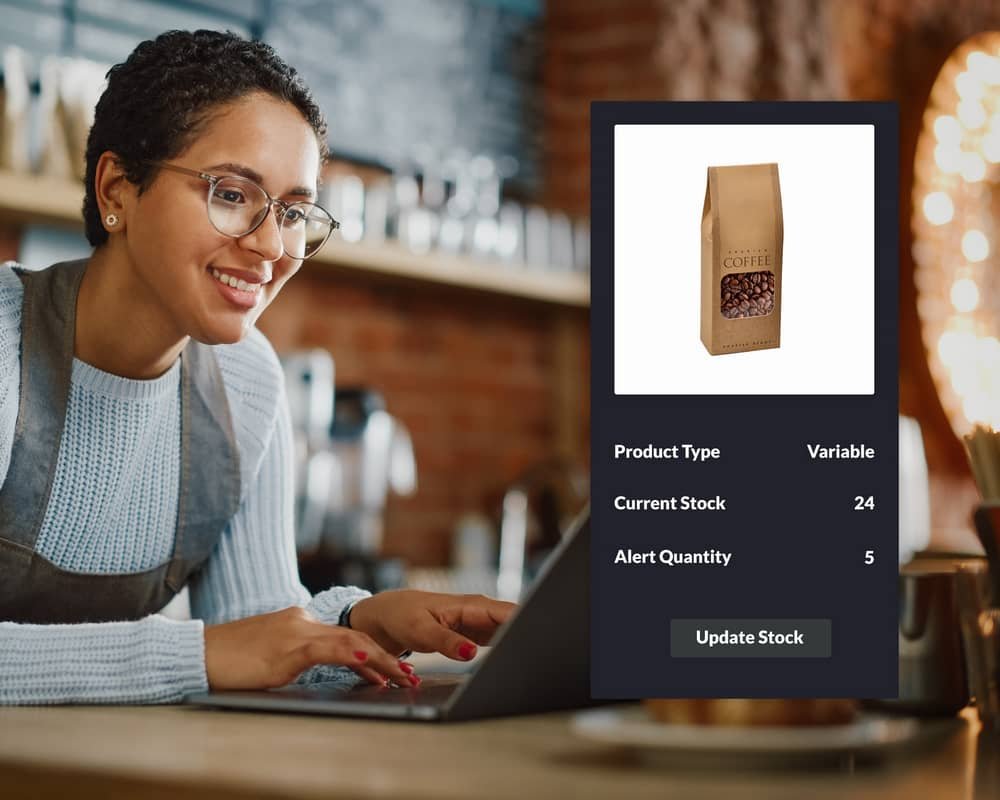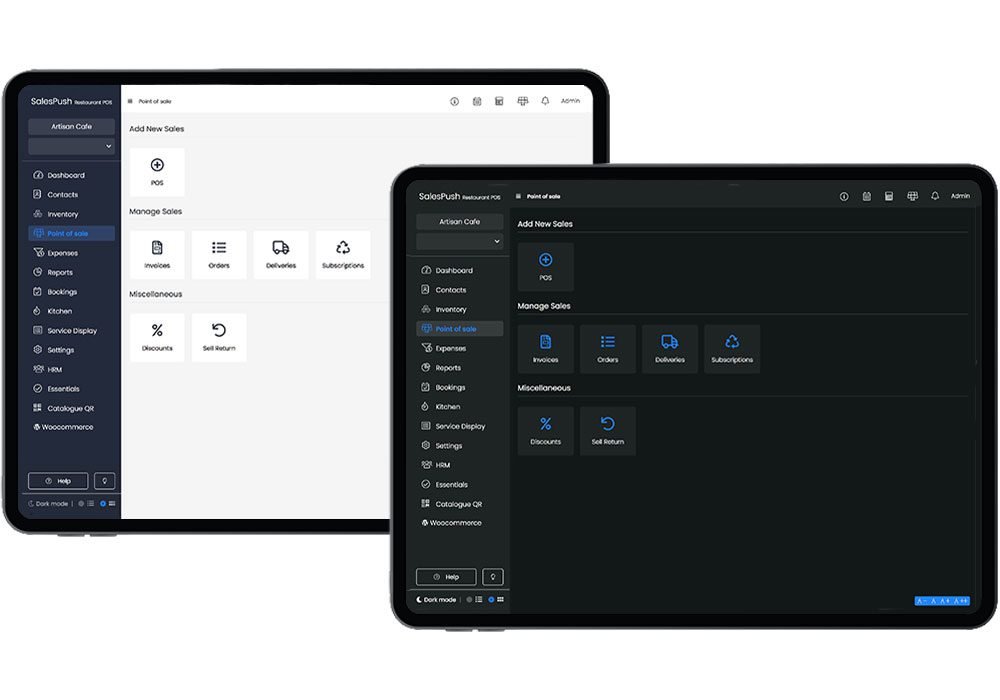 Widen your outreach & become globally recognized.
Sell your products online & proliferate your customer base to the best of your ability. You can customize and design this café point of sale software as per your preferences.
Switch between the light and dark mode to ease your eyes as per your preferences and environment

Showcase your tempting menu online to allure your clients in for a treat and table reservation directly from your site

The industry-specific icons help you make the tabs more attractive on your POS

Rename and re-range menu items to your convenience and add appealing images of your choice
Manage your sales, productivity, customer preferences while pouring cups
Analytics gives you a walkthrough of all the activities for the day so you don't have to play around with the numbers and get straight on to maximizing the output.
The inventory report to track when & where restocking will be needed

Profit and loss report for a thorough & cost-effective business plan ahead

Put together a productive workforce with the sales representative report

The top trending report tells you all about the items which are hot selling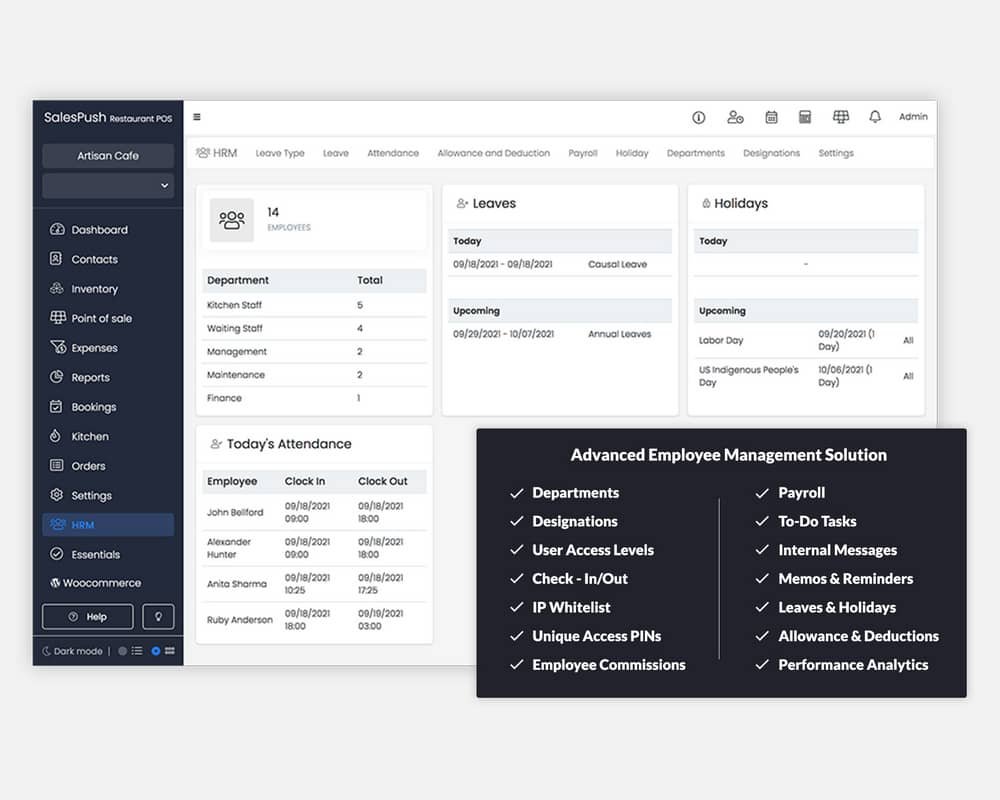 Increase the proficiency of your cafe & bakery stores
Swiftly manage multiple stores from POS that keeps everything spot-on and lets you take care of your stores anytime, anywhere.
Multi-locations' single cash register helps you manage the cash without being perplexed about each location individually.

Check and transfer the inventories among various store locations smoothly

Internal messaging helps you to stay in touch with all locations and employees

Monitor, restrict, or allow staff access for all the locations independently
Know the difference between your necessary and discretionary expenses
Save your time and energy, and let the café management software manage and calculate all your expenses.
All expense reports are available so you can cross-check and calculate with ease

Calculate your monthly expenses and focus on the spending areas and eliminate them accordingly

The expense category helps you look after all the expenses that are happening on a regular basis

All your employee-related expenses even their wages can be managed with the expense feature