Grow your business by focusing on the things that truly matter.
Streamlined analytics that helps you distinguish the most beneficial income streams of your retail shop, permitting you to spend less time and effort on the less profitable services and products
Track your profits by categories, brands, locations, and customers on a day-to-day basis

Stay updated on your top trending products to ensure you keep them stocked

Allow your customers to rate their shopping experience based on their satisfaction

User rating report to help you improve your customer outreach with insights into their feedback
Conveniently track all your employee activities.
Detailed reports offering in-depth analysis on staff performance with plenty of features to help you maintain a consistent workflow.
Keep an eye on every transaction logged by an employee to ensure the accurate reconciliation

Better track all employee expenses through expense categories to manage business expenditures

Progressive reports on individual expenses created by each of your staff.

Stay updated with your staff availability and their attendance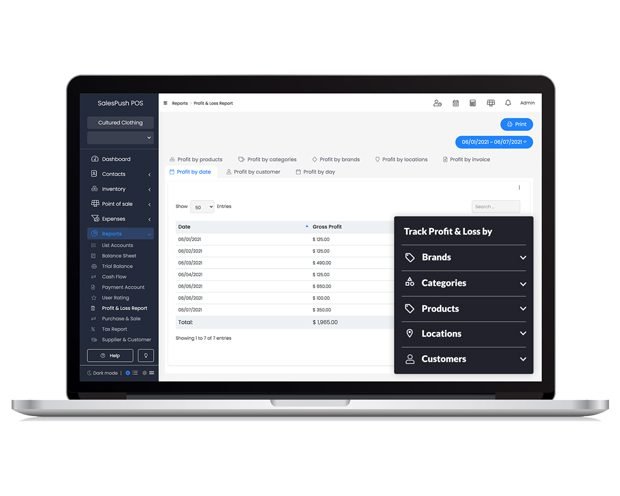 Monitor your sales trends with up-to-the-minute analytics.
Learn more about your shop's most popular items, stock expiry alerts, and stock levels with easy-to-understand comprehensive statistics on your dashboard.
Detailed stock and expiry alerts to notify you about the stock levels and products approaching expiry

Increase employee retention by offering and tracking employee commissions

Quick overview of your entire store through the admin dashboard

Track trends based on locations, categories, brands, specific date range, and product types