Streamline your online store with WooCommerce.
Synchronize all your retail store inventory with your website through a simple process that results in increased revenue by implementing our built-in eCom interface.
Sync and sell all your stock & merchandise from POS and your website

A quick and simple setup process with features to map and sync product categories, products, and orders
Pick & choose the products and details that you wish to be made available through sync settings
Feel free to map the tax rates from your point of sale to your website
Expand your business by receiving additional orders online.
Display product bundles with discounts and seasonal sales on your website through the POS to generate massive traffic resulting in increased revenue.
Orders through e-store are instantly be made available on the POS by the order sync setting
Customers may track their orders through the order tacking made available through a smooth integration
Detailed sync log which allows you to trace the time, product, and order information
Promotional campaigns to send out bulk emails and establish a connection with customers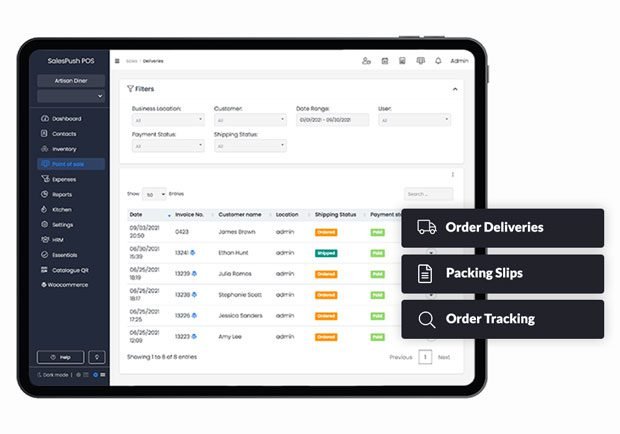 Map your customer's journey to simplify the shopping experience.
Tools configured to boost sales by empowering your customers to order and track its details by order tracking widget. An appointment calendar saves time and gives access to customers to book arrangements beforehand.
The tracker that allows customers to know the real-time status of their order and is easy to setup
Manage your deliveries and stay updated with their progress through the shipping module
A booking calendar is a handy tool to improve efficiency and instantly gets linked with your website
Market new campaigns according to seasonal sales and other promotions through Mailchimp