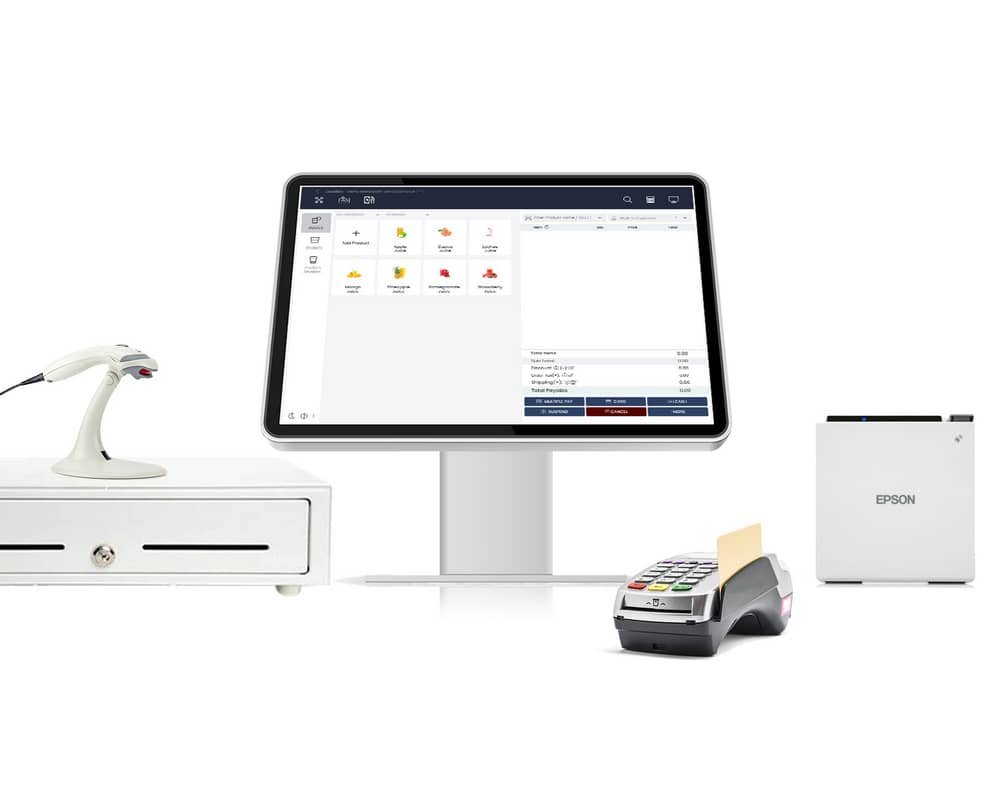 Progressive invoicing, split payments and an outstanding checkout experience.
Effortless order-taking POS solution for restaurants, that accelerates the sales process by allocating tables, service staff and accept reservations online while providing the best customer experience.
Expedite your order process through the quick mode and shorts-cuts keys to caterer numerous customers at once

Built-in split-payment functionality to process a particular order via cash, card or both
Use modifiers to customize orders, precisely as your customers demand
Custom features to support take-aways or deliveries by associating packaging & shipping charges
Effectively manage your restaurant locations with spot-on customizations.
Personalize the outlook of your restaurant POS by changing the layout between tiles or drop-down view, select industry relevant icons, and manage staff for multiple locations under one complete solution.
Add multiple locations and access all your locations right from the POS

Transfer inventory, manage employees and stay connected with several locations through internal messaging

Rename, rearrange the POS sections according to your restaurant needs

Switch between light theme to the dark mode that suits you best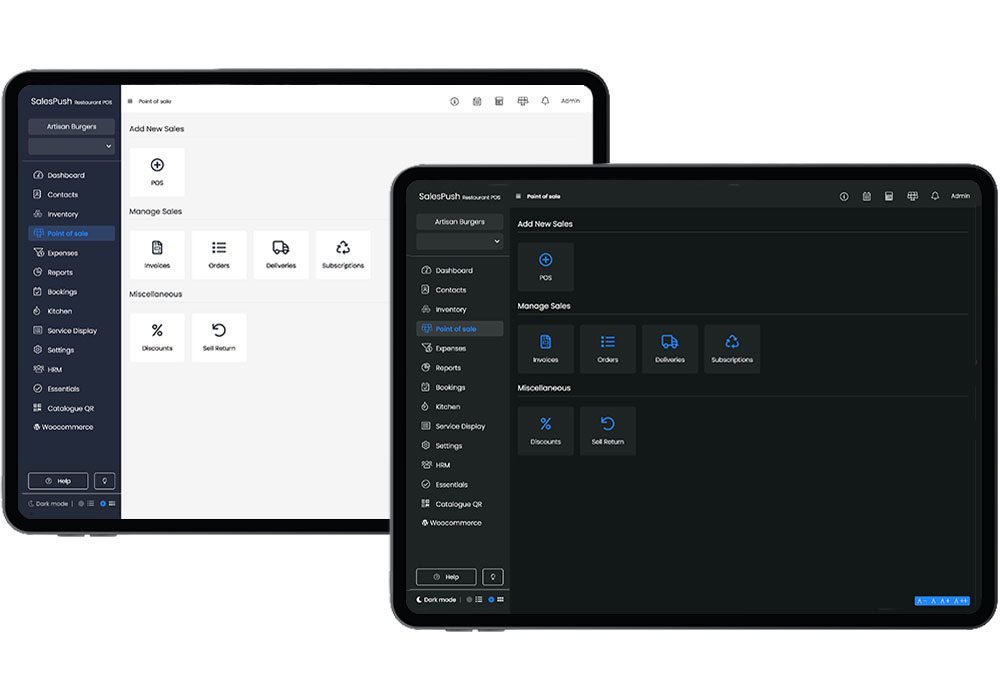 Attract more customers with a seamless order process.
Engage your customers to stay loyal by applying discounts, offering loyalty rewards points, and product bundles. Express checkout and manage rush hours efficiently by resuming any suspended order.
Set expiry discount on any product and offer discounts in percentage and fixed amount

Market Email & SMS campaigns offering concessions to boost customer visits

Swiftly view all transactions to retrieve orders and even process refunds

Resume suspended sales easily from the POS for customers, who require more time to decide
Fast and reliable checkout process for your restaurant.
Everything you need to make sales quicker, shortcut keys for rapid checkouts, and the option to search, open, and edit invoices all without having to leave the POS screen.
Order module for your staff to display line orders with the option to mark them as served

Allow your customers to track orders from your website and update them consistently through email notifications

Place the order under a click after adding customers details

Streamline your order taking process that makes it faster and smoother with kitchen module
What makes SalesPush Restaurant POS preferable?
SalesPush POS software is tailored to your industry needs and has the right tools to nurture and grow your business.
The solution provides matchless customizations to the entire layout with absolute command over your inventory.
Manages your business operations altogether through comprehensive insights, relevant integrations,
extensive control over employees while implementing satisfactory end-user experience.
Will the system allow me to select the table and waiting staff for an order?
Yes. The table's module allows you to select the service staff and the table for any specific order. While using the booking module, your customers can select a table and service staff of their choice as well.
Can I offer commission to the delivery staff?
Yes. Various types of commission options enable you to decide the type of commission you want to offer to your staff. You can have different sets of commissions for different employees. Commissions can be offered in fixed amounts and in percentages.
Does the system offer the ability to suspend a sale and resume it later?
Absolutely! Having to temporarily suspend a sale and carry on with daily operations is a common norm these days. Suspending a sale or restoring it takes just a couple of clicks.